Government Shutdown Will Likely Delay New 2019 National Seashore Projects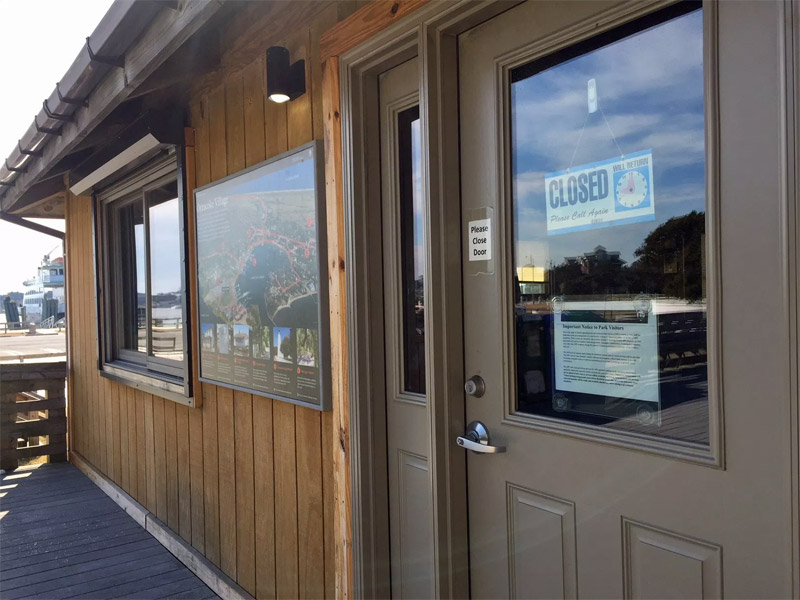 The partial U.S. government shutdown, which entered its 21st day on Friday, January 11, will likely delay two new Cape Hatteras National Seashore projects which were slated to begin in early 2019 – the new parking area at Kite Point, and the new Buxton Beach Day Use Area.
As of Friday, the 21-day partial government shutdown had tied the record for the longest government shutdown in U.S. history, with no immediate end in sight.
On the day of the shutdown, the Cape Hatteras National Seashore (CHNS) had 90 employees working, and currently, the CHNS has 7-10 staff members working intermittently, while all other personnel have been furloughed.
The shutdown will most likely delay the two new CHNS parking areas and beach access sites which were slated to begin construction in early 2019.
The Kite Point parking lot will be established on the soundside between Avon and Buxton, just south of the current Haulover Day Use Area. The eventual parking area will have spaces for approximately 50 cars, as well as a paved entrance and a hard-packed surface utilizing clay and shells instead of pavement.
The Buxton Day Use Area will be established at the end of Old Lighthouse Road, at the site of the former Naval Facility Cape Hatteras. The first phase of the Buxton Day Use area project includes clearing the road and opening the entrance to the site, as well as installing roughly 50 parking spaces, and a portable "Mobi-mat" walkway to provide handicapped access.
Construction on the Kite Point parking area was scheduled to begin in January 2019, while construction on the Buxton Day Use area was scheduled to begin in February 2019, however the shutdown will likely postpone both of these start dates. A new timeframe is not available on when the projects will begin, or be completed.
The public is reminded that all rules and regulations apply for the Cape Hatteras National Seashore during the shutdown, and a small number of law enforcement personnel are patrolling the beaches and other park service sites.
For a complete list of what is open and closed within the Cape Hatteras National Seashore during the shutdown, see https://islandfreepress.org/outer-banks-driving-on-the-beach/12222018-partialgovernmentshutdownclosescapehatterasnationalseashorevisitorscentersfacilities/.