Beach Between Ramps 48 and 49 in Frisco Reopens After Volunteer Cleanup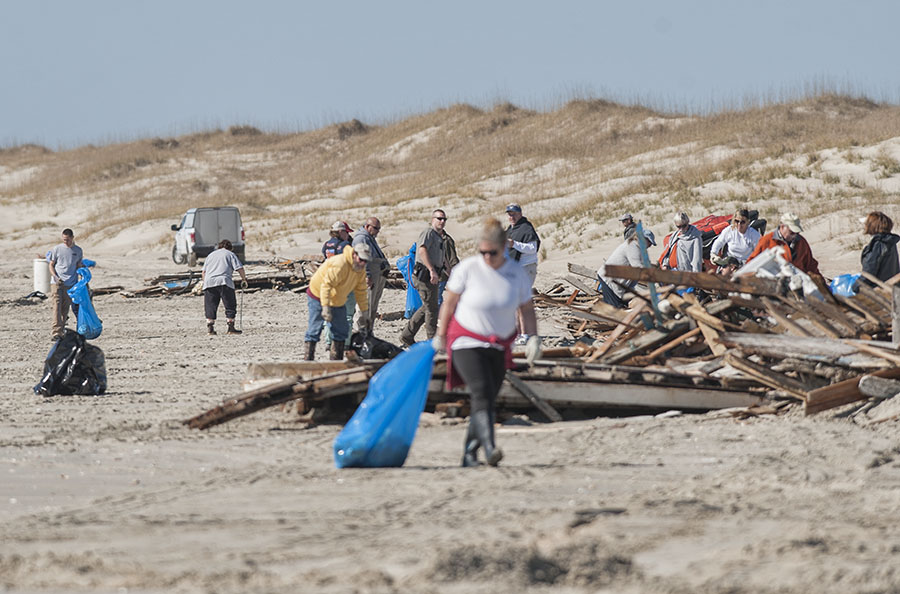 After dozens of local volunteers and community organizations joined in a massive clean-up effort, the beach in between ORV Ramps 48 and 49 reopened to the public
on Tuesday afternoon
, per a statement from the Cape Hatteras National Seashore.
The clean-up was prompted by the wreck of a 55 foot shrimp trawler that occurred at approximately
5:20 a.m. on Monday morning
. The vessel broke apart in the ocean wash close to the Frisco shoreline, leading to a large debris field on the beach that expanded for at least a mile.
National Park Service (NPS) personnel are examining other areas of the beach from Buxton to Hatteras to asses how far the debris has spread, and to take appropriate next steps. A portion of the vessel is still lodged in the ocean approximately .5 miles north of ORV Ramp 49, and the NPS will contract to remove the remaining debris, once the U.S. Coast Guard has inspected the fuel tank, and has removed any excess diesel as needed.
Beach walkers and drivers should still use caution in the area in case any hidden debris becomes exposed.