Cape Hatteras Lighthouse temporarily off; U.S. Coast Guard investigating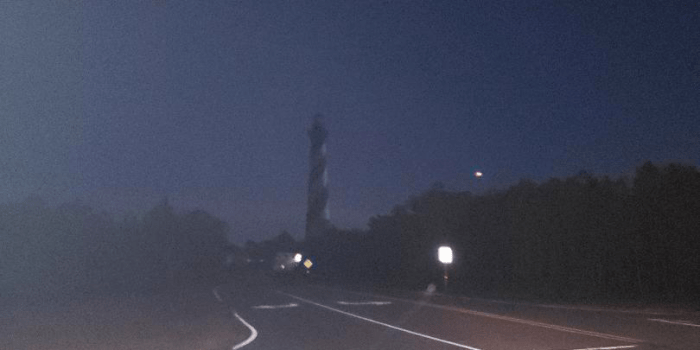 Island residents noticed that the skies were a little darker over the weekend, as the Cape Hatteras Lighthouse was not functioning and appeared to be turned off.
Though the cause of the malfunction is not yet known, Michael Barber, Public Affairs Specialist for the National Parks of Eastern N.C., reported that the Cape Hatteras National Seashore (CHNS) was notified about the issue, and that the U.S. Coast Guard had already been contacted for assistance.
Though the lighthouse itself is managed by the National Park Service, the light within the structure is maintained by the U.S. Coast Guard, which is responsible for the repairs.
The lighthouse has malfunctioned and has been temporarily turned off before, most recently in August of 2019. In 2018, the light was disabled for roughly a month due to damage from a wave of winter storms, and the need for a replacement part to be built from scratch.
The Island Free Press will continue to post updates on the lighthouse repairs as soon as they are available.