Cape Point reopened to ORVs; Ocracoke's South Point expected to reopen this week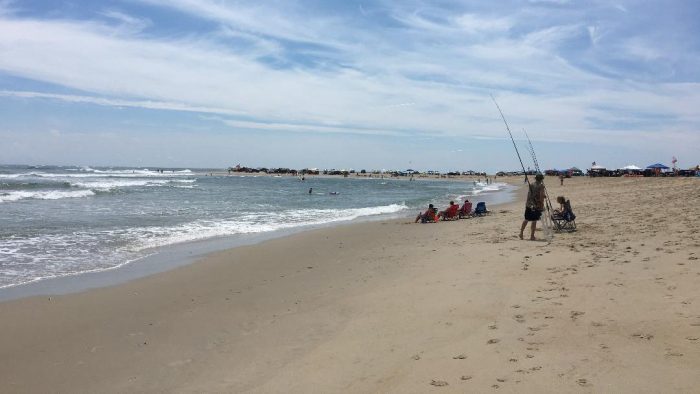 As the seasonal shorebird nesting season winds down, more and more beaches within the Cape Hatteras National Seashore have started to reopen to both off-road vehicles (ORVs) and pedestrians, including Cape Point in Buxton, which reopened to ORVs on Wednesday, August 17.
Another popular beach on the southern end of the National Seashore, South Point in Ocracoke, is also expected to reopen later this week, assuming no additional shorebird breeding activity occurs.
Cape Point has been open to pedestrians through a short walking corridor since Thursday, August 11, while other seasonally-closed stretches of beach, like South Beach Road, (also known as old ORV Ramp 45), have also opened within the past several weeks as American oystercatcher chicks have hatched and fledged.
There may be upcoming temporary closures on some beaches along the National Seashore as sea turtle nests enter hatch windows. Shortly after a nest hatches, however, the beach closure will be removed.
Cape Hatteras National Seashore beach access updates are regularly posted at http://go.nps.gov/beachaccess, which covers all ORV ramps and beach accesses from Bodie Island to Ocracoke Island.
In addition, (and new for 2022), CHNS visitors interested in receiving off-road vehicle updates can now sign up for ORV-specific text alerts by texting CAHAORV to 333111.