National Seashore Updates for Ocracoke and Hatteras Islands for the Week of February 20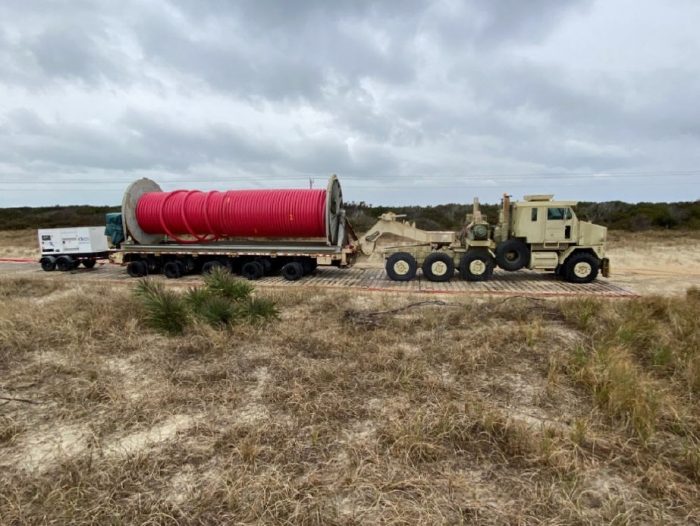 The Cape Hatteras National Seashore (CHNS) announced several recent updates and news items related to recreational activities and seashore conditions on Hatteras and Ocracoke Islands. 
News items and events related to the National Seashore for the week of February 20 include the following:
Ocracoke Updates
Ocracoke Island reopened to visitors in early December 2019. View the N.C. Department of Transportation's Ferry Schedule.
 The first half of the Hammock Hills Nature Trail was recently reopened. The remaining half of the trail will reopen when the boardwalks are fully repaired.
 Silver Lake/Visitor Center public restrooms have reopened.
 Ocracoke Campground will reopen for the 2020 camping season on Friday, April 10. The campground kiosk was seriously damaged during Hurricane Dorian and will not be open by the beginning of the camping season. Camping reservations can be made at www.recreation.gov.
 The Ocracoke Beach Access parking area and new restroom facility are expected to open by the middle of April.
 The Ocracoke Visitor Center took a heavy hit from Hurricane Dorian. The Seashore anticipates being able to reopen the visitor center Memorial Day weekend.
 The Seashore's public boat ramps are open.
 Ocracoke ponies are doing well and can be viewed daily at the pony pens.
Other Seashore Updates
Superintendent Hallac will provide updates on the 2019 season and visitation patterns at public meetings over the next two months. See schedule in the upcoming events section below.
The Seashore will celebrate the 150th anniversary of the Cape Hatteras Lighthouse at a special event this December 16, 2020. More details to follow.
Beach visitors are encouraged to sign up for beach safety text messages by texting "Join OBXBeachConditions" to 30890. Visit Love the Beach, Respect the Ocean for important beach and ocean safety information.
For current beach access information, go to: http://go.nps.gov/beachaccess.
A Tideland Electric Membership Corporation project to improve the reliability of electric service to Ocracoke Island is over 50% complete.
Upcoming Events
Community Discussion – Ocracoke Island
Date: February 27 from 12:30 p.m. to 1:30 p.m.
Location: Ocracoke Community Center
Description: Superintendent Hallac invites the public to visit with staff and watch a presentation on visitation patterns and park activities during the 2019 season. A question and answer session will follow the presentation.
Community Discussion – Hatteras Island
Date: March 10 from 6 p.m. to 7 p.m.
Location: Fessenden Center Annex, 47017 Buxton Back Road, Buxton
Description: Superintendent Hallac invites the public to visit with staff and watch a presentation on visitation patterns and park activities during the