New Buxton Day Use Area Opens to the Public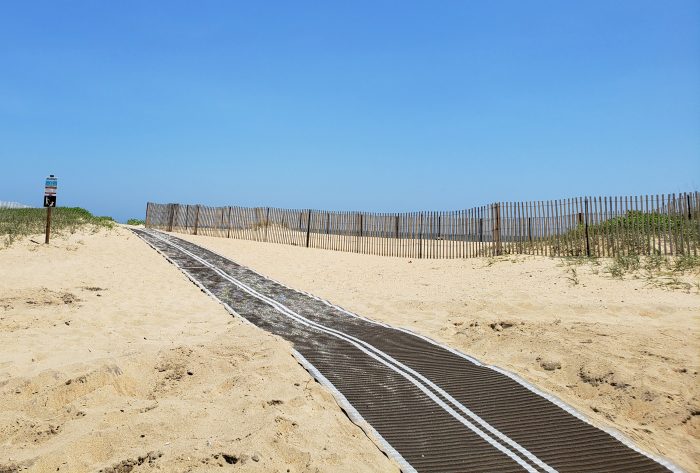 The new Buxton Day Use Area opened to the public on Friday morning, May 24. Located at the end of Old Lighthouse Road, the site features a portable and handicapped-accessible "Mobi-mat" walkway, portable toilets, and parking for roughly 50 vehicles.
The speed limit on Old Lighthouse Road has also recently changed from 35 mph to 25 mph, and the road may receive some additional repairs and upgrades as part of the NCDOT's five-year plan for area improvements.
The site previously served as a U.S. Navy and U.S. Coast Guard base, and later as U.S. Coast Guard housing, prior to its new identity as a beach access. In November 2013, the National Park Service issued a "Finding of No Significant Impact for a Proposal to Construct New Development That Facilitates Public Access at the Seashore," and as a result, 29 projects were approved within the plan, which included the new Buxton Beach and Kite Point parking areas.
There is also a second phase of the Buxton Day Use Area project which is slated for the future, which will include installing a more permanent comfort station – or public restrooms – with four stalls for women, and two stalls and two urinals for the men's portion of the station. The parking spaces will also be striped, or outlined, during the next phase of the project.