Outer Banks Forever releases "Sea Turtle Scoop" with 2022 turtle statistics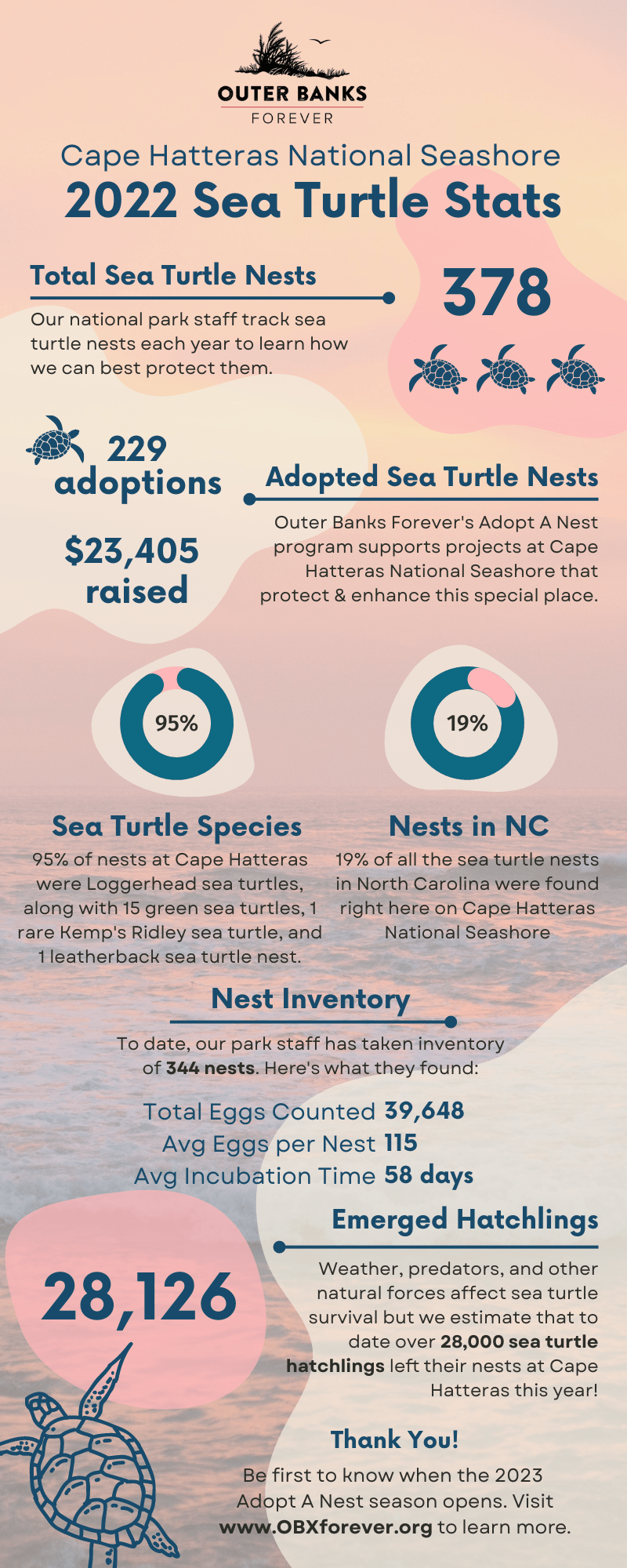 From Outer Banks Forever
Did you know that biological science technicians at Cape Hatteras National Seashore carefully track, learn from and protect hundreds of sea turtle nests each summer?
While human visitors flocked to the Seashore this summer, more than 370 sea turtles also made their way here to nest. 
Outer Banks Forever is excited to announce that more than 28,000 sea turtle hatchlings made their way to the ocean this year and that supporters helped raise $23,405 through the Adopt A Sea Turtle Nest program to protect and enhance the Seashore!
Check out Outer Banks Forever's "Sea Turtle Scoop" to learn more about the 2022 sea turtle nesting season at the Seashore.
About Outer Banks Forever:
Outer Banks Forever was established in 2019 as the official nonprofit partner of Cape Hatteras National Seashore, Fort Raleigh National Historic Site, and Wright Brothers National Memorial, helping to protect and enhance these special places.
To date, Outer Banks Forever has supported the Outer Banks national parks through projects like the new mobility-friendly Oregon Inlet Kayak Launch and the Cape Hatteras Lighthouse webcam, programs like Adopt A Pony and Adopt A Sea Turtle Nest, virtual learning experiences and more.