Outer Banks Forever shares detailed plans for Cape Hatteras Lighthouse Pathway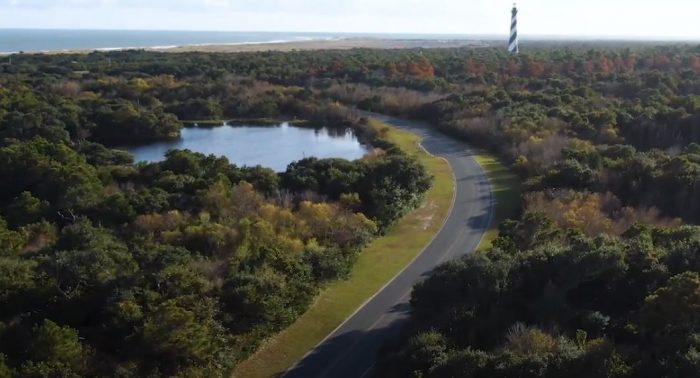 On October 11, Outer Banks Forever and the National Park Service announced the official launch of their joint project, "Pathways to Your National Parks."
Over the next several years, "Pathways to Your National Parks" will create new paved multiuse paths in all three Outer Banks national parks – Cape Hatteras National Seashore, Fort Raleigh National Historic Site, and Wright Brothers National Memorial – that will make the parks safer and better-connected while honoring the history, culture, and coastal environment of the Outer Banks.
The first multiuse path to be developed will connect locals and visitors to one of the most popular sites in the Outer Banks, the Cape Hatteras Lighthouse.
In an October 26 update, Outer Banks Forever, (the official nonprofit partner of the Cape Hatteras National), shared the detailed plans for the upcoming pathway by the lighthouse, which will entail a mile-long paved path for walking, running, cycling, and more.
"This project will only be possible through the generosity of people like you who love Cape Hatteras National Seashore as much as we do," stated the Outer Banks Forever update. "Learn more about this exciting project below and click here to watch our project video."
The New Cape Hatteras Lighthouse Experience
The new Cape Hatteras Lighthouse Pathway will enhance the experience for everyone who visits this iconic area, starting with improvements to the entrance that includes new signage and trailhead information.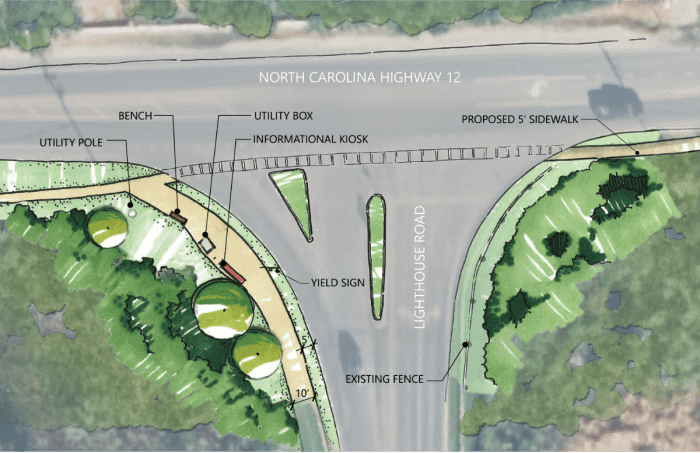 Traveling alongside Lighthouse Road safely separated from traffic, you will have a chance to experience and learn about the ecology and wildlife that is unique to the Outer Banks.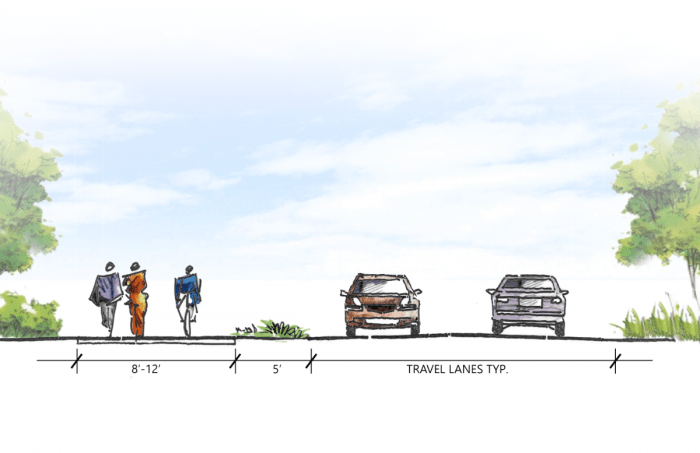 As the ocean comes into view, you will stop at a new educational plaza and Old Lighthouse Beach where you will have a chance to rest and learn about the history of surfing and water sports that made Hatteras Island a premier water sports destination on the East Coast.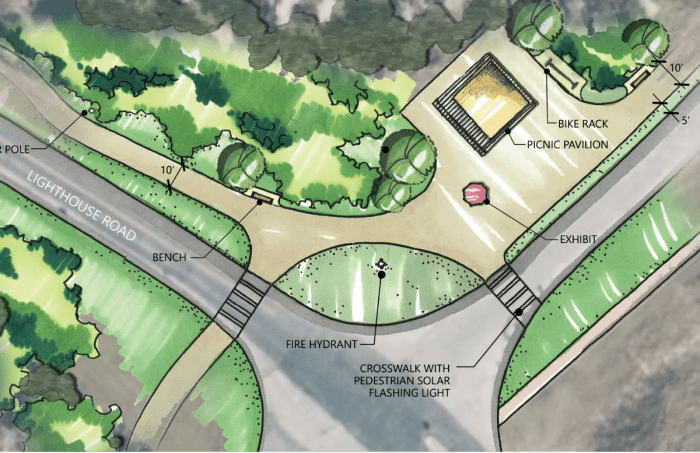 If you continue to the lighthouse, you will travel alongside the path that the lighthouse itself took on its historic 2,900-foot journey to safety back in 1999. There will be opportunities for you to stop along this route to learn why moving this iconic structure was necessary and, more importantly, how this incredible feat of engineering succeeded.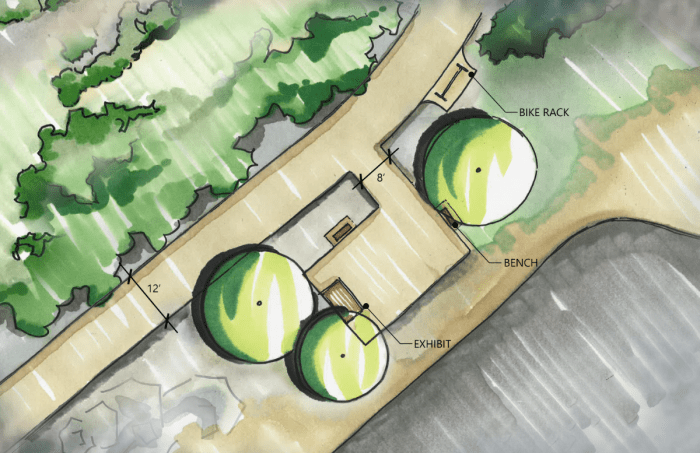 "We can only make this project a reality with the help of generous supporters like you!, "stated Outer Banks Forever. "Every gift, regardless of size, will get us one step closer to making this new pathway a reality. Check out our support levels below – you could even see your family or business name on our donor wall at the Cape Hatteras Lighthouse!"
To make a donation to Outer Banks Forever and the lighthouse path, visit https://obxforever.org/pathways/.