After Dorian, Hyde Board to amend abandoned car ordinance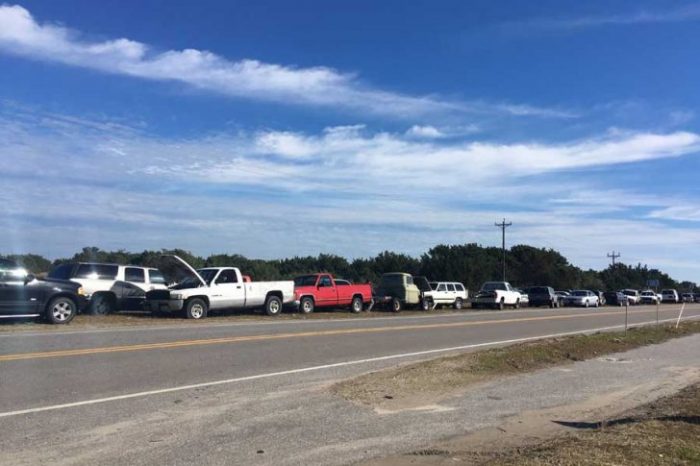 Four months after Hurricane Dorian slammed into Ocracoke Island, the Hyde County Board of Commissioners appears poised to take a further step toward removing some of the flooded vehicles that were abandoned on Ocracoke Island during or after the storm.
At their meeting on Jan. 6, the Hyde County Commissioners are expected to vote on amending the Hyde County Abandoned Car Ordinance to give the county the additional ability to remove abandoned vehicles from right-of-ways. Under the current ordinance, abandoned vehicles can be removed only from county-owned property.
The amendment to expand the county's authority to remove vehicles — which was proposed at the Hyde County Commissioners' Dec. 2 meeting — is clearly a by-product of Dorian, when many flooded vehicles on Ocracoke were abandoned along the side of the roads within the village and on National Park Service (NPS) property.
Earlier in December, the county issued a warning that all vehicles within the boundaries of the Cape Hatteras National Seashore on Ocracoke needed to be removed by Dec. 20 to avoid citations for illegal dumping.
At the same time, the county statement noted that the amendment slated to be voted on at the Jan. 6 meeting "will further allow Hyde County to take possession of and dispose of abandoned vehicles throughout the county. This proposed ordinance will allow Hyde County the authority needed to include removal of these flooded and abandoned vehicles in our current Dorian debris removal program."