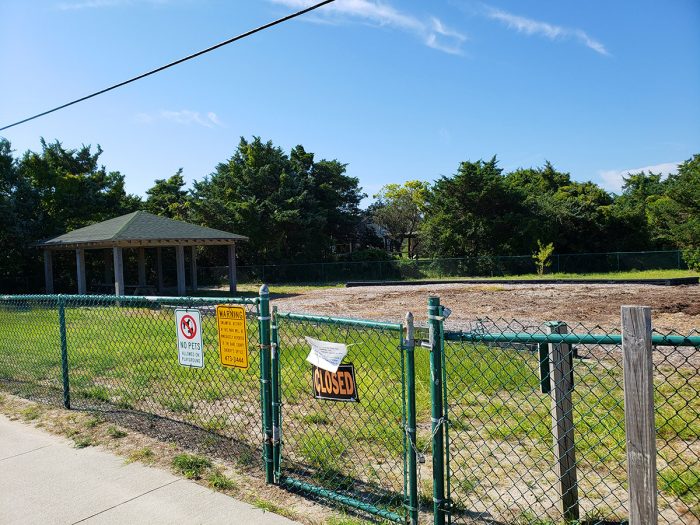 The Avon Village playground was dismantled and torn down last week in order to make way for new equipment, which is scheduled to arrive in 4-6 weeks, per Public Services Director for the Dare County Parks Department, Tim White.
The Avon Village playground has been a popular spot for locals and visitors for roughly 15 years, and is managed by the Dare County Parks & Recreation Department, as it is located on county property.
Concerns about the safety of the equipment first arose during a routine annual inspection in April by the Parks Department, which resulted in the identification of potential issues with the foundation, as well as some additional needed repairs. The playground subsequently closed in mid-April while the Parks Department met with equipment manufacturers to assess the existing equipment, and to come up with a replacement plan.
The new equipment will be very similar to the original playground, with slides, climbing areas, and other features. The new planned playground will also have some upgrades, which includes three new swings.
"It will probably be 4-6 weeks before the actual new playground comes in, and then as soon as it arrives, the installers will get down there as soon as they can," said White. "Everything is in the works to move forward."
In the meantime, residents and visitors can head to the St. John's United Methodist Church in Avon village, (which has playground equipment set up behind the brick church), the Fessenden Center in Buxton, or the new-in-2019 playground site at Fair Haven UMC in Rodanthe.