Cape Hatteras Electric Cooperative hosting free electrical safety clinic on May 24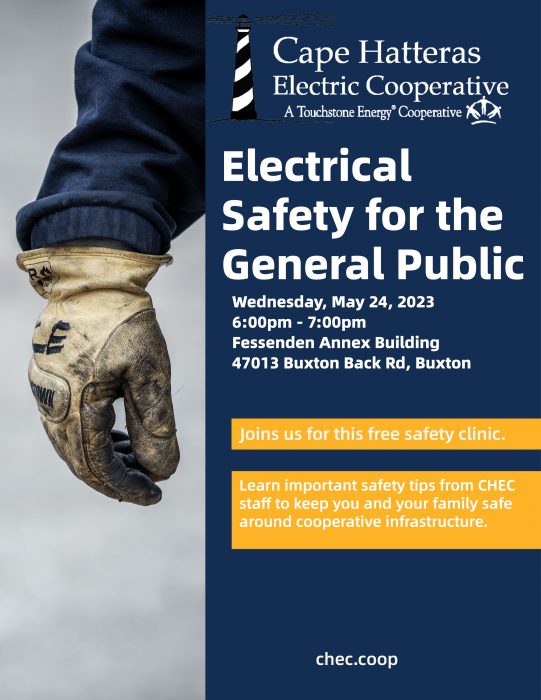 The Cape Hatteras Electric Cooperative (CHEC) is hosting a free electrical safety clinic on Wednesday evening, May 24, from 6:00 to 7:00 p.m. at the Fessenden Annex Building in Buxton.
The electrical safety clinic is open to everyone in the community and will provide important safety tips from CHEC personnel on how to keep you and your family safe around cooperative infrastructure.
The Fessenden Annex Building is located at 47017 N.C. Highway 12 in Buxton, close to the entrance to Buxton Back Road. For more information on the safety clinic and other upcoming events, including the 78th annual members meeting on Monday, May 22, visit CHEC's Facebook page.