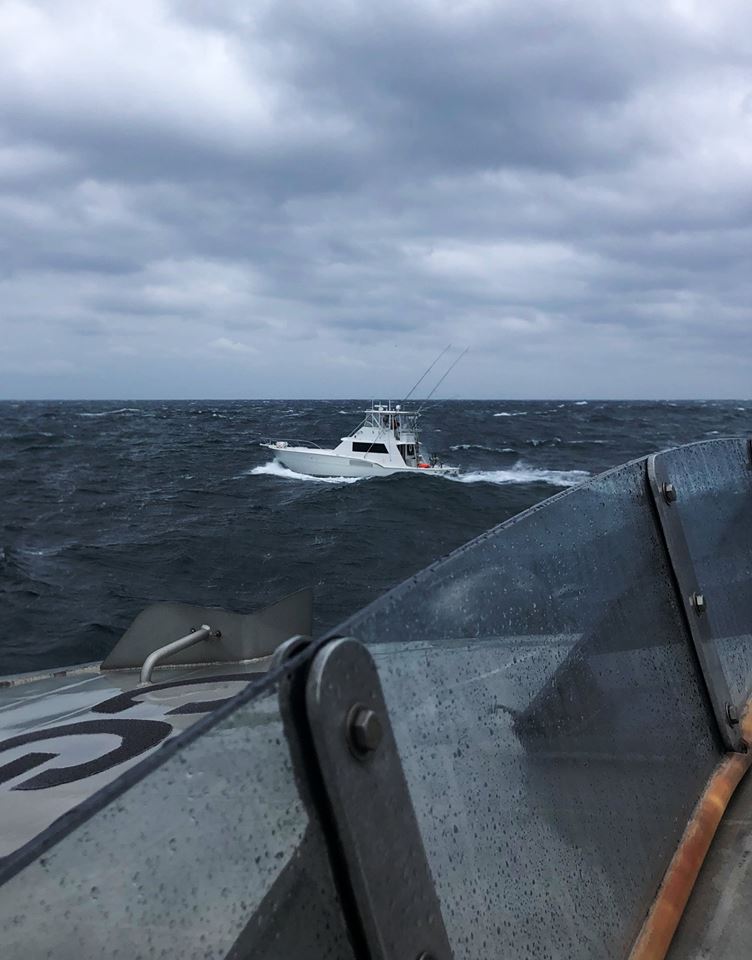 At approximately 9:30 a.m. on Monday morning, the U.S. Coast Guard Station Oregon Inlet received a report that the 51' foot fishing vessel Reel-E-Buggin had lost both of their engines 29 miles offshore.
The vessel was dead in the water in 8-10 foot seas, and the Coast Guard's 47258 (Motor Lifeboat) promptly went underway to head 29 miles southeast in response to the call.
While en route, the vessel requesting assistance notified the Coast Guard that they were able to successfully start one of their engines. Roughly 25 minutes later, both engines began working, and they could remain under power. The dispatched Coast Guard unit proceeded to meet with the vessel so that they could safely escort them back and through the Oregon Inlet bar, just in case another engine malfunction occurred.
Upon arrival at the bar, the 47291 MLB took over and escorted the Reel-E-Buggin to Wanchese Harbor for safe haven. The U.S. Coast Guard Station Oregon Inlet posted the details in a social media statement, and added: "Bravo Zulu to both crews on a job well done!"