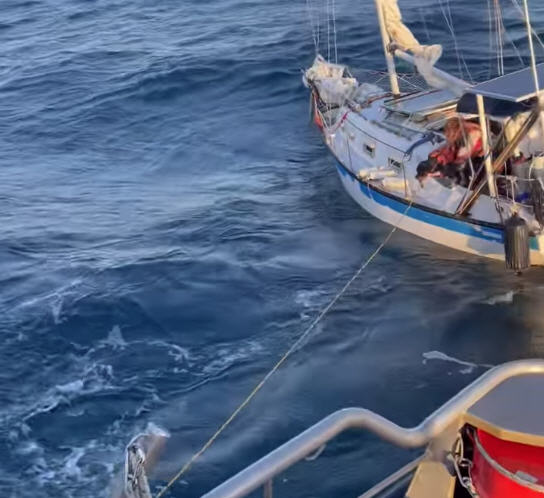 At 4:00 p.m. on Thursday, April 28, U.S. Station Oregon Inlet's CG 47291 got underway in response to a disabled sailboat roughly 40 miles east of Oregon Inlet with one dog and two persons onboard.
Upon arriving at the scene, the crew of the 47291 assessed the situation and quickly recognized that due to the on-scene conditions, the safest course of action was for each person and the dog to abandon ship.
The crew recovered the passengers and the dog in the water, and proceeded to provide care for hypothermia and dehydration alongside Dare County EMS. The 47291 then safely returned to Station Oregon Inlet, with the case lasting roughly six hours.
"Thank you to Dare County EMS for accompanying the crew to ensure that a proper standard of care was provided to the distressed mariners," stated U.S. Station Oregon Inlet in an online update. "This serves as a reminder for all mariners to maintain awareness of present and future weather conditions and to plan their trips accordingly."
A video of the rescue can be found online at https://www.facebook.com/USCGStationOregonInlet/videos/452344489979505.