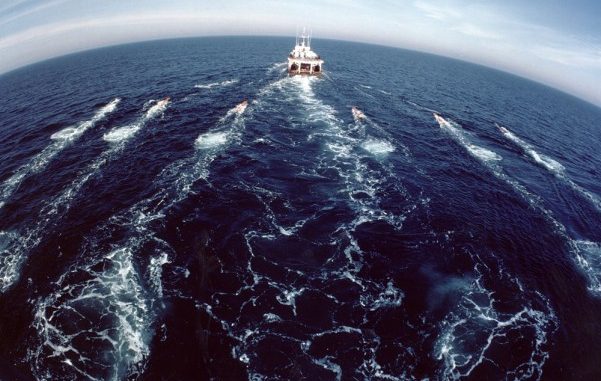 In a surprise move, the company that was seeking to conduct a seismic survey off the coast of North Carolina and other states for potential oil and natural gas appears to have decided to call it quits.
WesternGeco, LLC. sent a letter to federal officials on September 4, withdrawing their application submitted in 2014.
"The application requested authorization to conduct a geophysical survey on the Atlantic Outer Continental Shelf," said Adil Mukhitov, vice president with WesternGeco in a one paragraph letter to the U.S. Bureau of Ocean Energy Management.
"BOEM has not yet granted or denied the application. Please consider the application withdrawn," Mukhitov said.
This comes two weeks after Governor Roy Cooper announced the state would appeal the decision in June by the U.S. Secretary of Commerce to override North Carolina's objection to WesternGeco's plan for offshore seismic testing.
Opponents to offshore testing and drilling expressed cautious optimism.
"This move is certainly gratifying, and adds to the feeling that the wheels may be coming off the grand Atlantic drilling plan – which just means we opponents need to redouble our efforts," said Nags Head Mayor Ben Cahoon. "It's not over until it's over!"
"(The Dare County Board of Commissioners have opposed drilling and seismic testing off our coast for many years and have publicly stated so with a number of resolutions," said board Chairman Bob Woodard.
"This is welcomed news that WesternGeco, LLC has withdrawn their application to conduct geophysical surveys on the Atlantic Outer Continental Shelf," Woodard said. "We are hopeful that all of the efforts from many who oppose drilling off our coast are beginning to see positive results from their hard work."