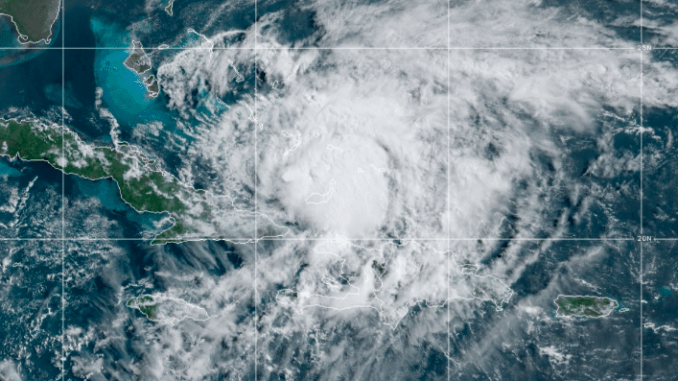 Colorado State University Tropical and Climate Research has issued a mid-season update on Atlantic basin tropical weather this year, and the news isn't good.
The university now estimates 2020 will have an additional 10 hurricanes, 15 named storms and five major (Category 3-4-5) hurricanes.
The Atlantic has already had nine named storms and two hurricanes through Aug. 4., including this week's Isaias making landfall in North Carolina.
"Sea surface temperatures averaged across the tropical Atlantic are much warmer than normal, and vertical wind shear is well below average," CSU said in its Wednesday update. "Warmer than normal water across the tropical Atlantic provides more fuel for tropical cyclones and also is associated with lower than normal pressure (as was observed in July) and increased instability – all of which favor more hurricane activity."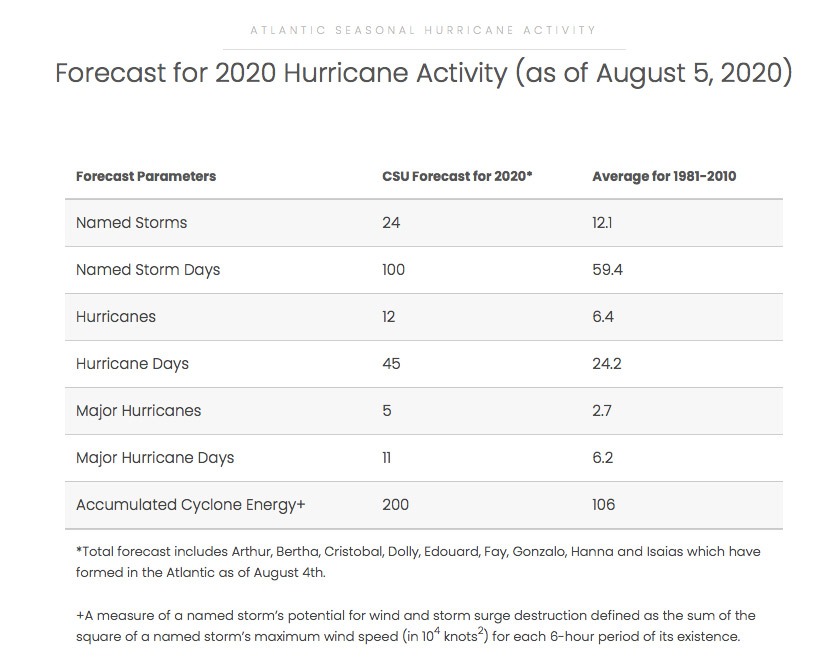 The probability of U.S. major hurricane landfall is estimated to be about 140 percent of the long-period full-season average, researchers said.
"We expect Atlantic basin Accumulated Cyclone Energy (ACE) to be approximately 190 percent of its long term post-4 August average," CSU wrote.
The new forecast is based on an extended-range early August statistical prediction scheme that was developed using 38 years of past data. Analog predictors are also utilized.
In addition to warmer water, vertical wind shear in July has been extremely low, and there is typically strong persistence between July vertical wind shear and August-October-averaged vertical wind shear.
Lower vertical wind shear allows hurricanes to better vertically couple and also inhibits entrainment of dry air into the circulation. Sea surface temperatures averaged across the eastern and central tropical Pacific are slightly cooler than average, and it appears likely that there will be either cool neutral ENSO or weak La Niña conditions during the peak of the Atlantic hurricane season.
"All of these conditions in combination point to a high likelihood of an extremely active hurricane season in 2020," CSU wrote.
For the remainder of hurricane season, CSU will issue two-week forecasts for Atlantic tropical activity during the peak of the Atlantic hurricane season, which officially ends Nov. 1.
"Coastal residents are reminded that it only takes one hurricane making landfall to make it an active season for them, and they need to prepare the same for every season, regardless of how much activity is predicted," the research team wrote.