Dare Republican Party selects Bea Basnight to fill vacancy on board of commissioners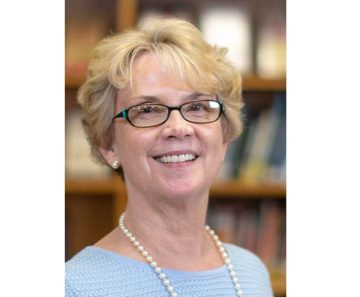 Bea Basnight, who had previously served 12 years on the Dare County Board of Education, has been selected by the Executive Committee of the Dare County Republican Party to fill the vacancy on the Dare County Board of Commissioners created when Jim Tobin passed away on Oct. 18.  The board of commissioners will vote on approving her appointment at its Dec. 4 meeting.
In an interview with the Voice, Basnight said, "I'm very honored that the executive committee put their trust in me. I've been trying to stay involved in all kinds of things…Maybe I can bring a new voice to some of the issues, to offer my voice."
If her selection is approved, Basnight will be the only woman on the seven-member board of commissioners.
After spending 35 years as a teacher and a dozen years on the board of education, Basnight, then the chairperson of that board, was defeated in a 2020 re-election bid by Republican Carl Woody in the first school board election conducted as a partisan race. The defeat of the widely respected Basnight, who was running as a Democrat, was seen as a clear sign of the strength of Republican dominance in the county.
Now a Republican, Basnight said she switched to an unaffiliated registration about three years ago and then became a Republican about a year ago.
Characterizing herself as "a middle of road person" politically, Basnight acknowledged that the switch to the Republican Party came after she realized that "If I wanted to throw my hat in the ring" for political office again, "I needed to be an 'R.'"
In the Nov. 10 release announcing her selection, the Dare GOP's Executive Committee noted that Basnight is a longtime member of the Roanoke Island Historical Society Board (RIHA) and "currently serves on multiple other boards for Dare County."