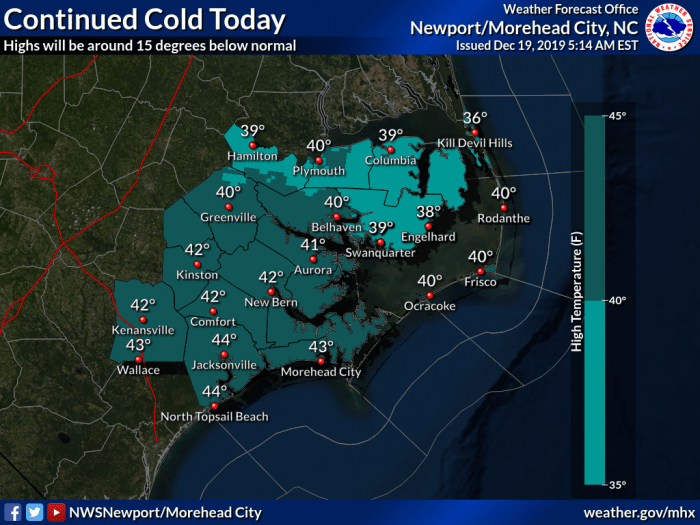 A freeze warning has been issued for the Outer Banks which is in effect from 11 p.m. Thursday until 9 a.m. Friday, per a recent update from the National Weather Service.
Sub-freezing temperatures as low as 28 degrees are forecast from the northern Outer Banks to Ocracoke Island, and freezing conditions could possibly damage unprotected outdoor plumbing. Residents are advised to take steps on Thursday to prevent freezing and possible bursting of outdoor water pipes by wrapping, draining, or allowing pipes to drip slowly.
Temperatures will gradually increase to the high 40s or low 50s by midday on Friday, and will continue to increase throughout the weekend.
For more information on the local forecast, visit www.weather.gov/mhx for weather information, or the National Weather Service office in Newport / Morehead City's Facebook page at https://www.facebook.com/NWSMoreheadCity/.