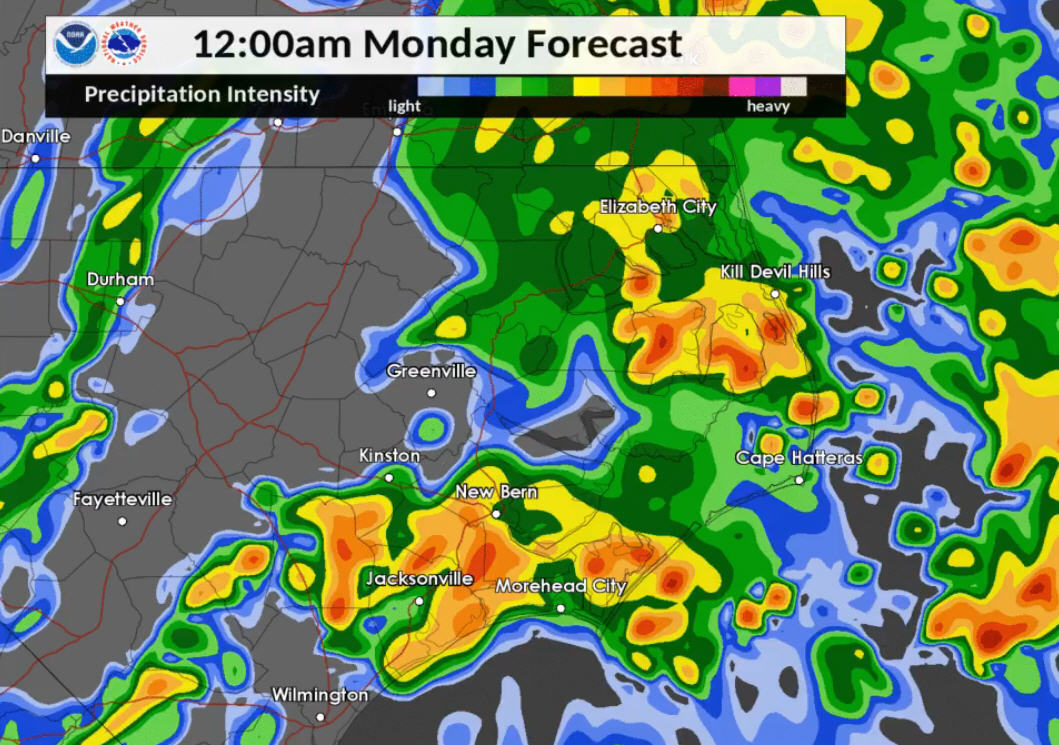 A High Wind Warning is in effect starting at 10 p.m. on Sunday night and continuing until 7 a.m. on Monday morning, per an alert from the National Weather Service (NWS).
West winds of 25-35 mph are forecast overnight, with gusts up to 60 mph on Hatteras and Ocracoke islands.
The NWS Newport / Morehead City Office calls for a "stormy night ahead" as Sunday afternoon scattered showers turn into widespread areas of rain and thunderstorms, which will push through the Outer Banks area after 9 p.m. on Sunday night. Heavy rains, localized flooding, damaging winds, and a chance of an isolated tornado are possible until Monday morning.
The winds and heavy rains will disappear by Monday as a cold front moves into the coastal area.
A High Wind Warning means that wind speeds are forecast to meet or exceed locally defined warning criteria in the next 12 to 48 hours. (Typical values are sustained wind speeds of 40 mph or greater lasting for 1 hour or longer, or winds of 58 mph or greater for any duration).
For more information, visit www.weather.gov/mhx for weather forecast information, or the National Weather Service office in Newport / Morehead City's Facebook page, https://www.facebook.com/NWSMoreheadCity/.