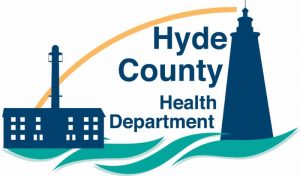 Per a Friday press release, Hyde County Health Department now has a total of 13 COVID-19 laboratory-confirmed cases, but 9 of those cases have recovered. There are 4 active cases as of Friday, none of which are hospitalized.
"COVID-19 cases are very likely to climb in Hyde County," read the statement from the Hyde County Health Department. "Please continue to practice safety protocols, and if you are not, please consider doing so for the safety of others. Prevention of spread is up to us, the people, and how assertive we are with our efforts. Remember, wear your mask, wait 6 feet between others, and wash your hands. Should you have questions, the Health Department is here for you. Call us at 926-4399 and as always, follow us on Facebook and Twitter."
The last update from the Hyde County Health Department was on Sunday, June 28, when the total number of confirmed cases in the county was 11.