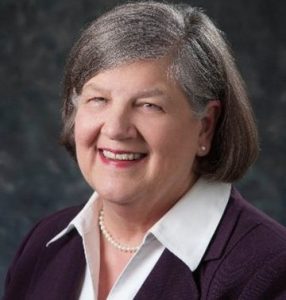 Tess Judge, a local businesswoman and community leader with a broad scope of public service, has officially launched her campaign for the NC Senate District 1 seat.  She will challenge first-term Republican State Senator Bob Steinburg for the seat in November.
Judge, a Democrat and widow of the longtime Dare County Commissioner Warren Judge, said in a Jan. 30 statement that, "My long career as a businesswoman and community leader has from the beginning been fueled by my passion for serving people and deeply-rooted faith that continues to guide me. I am running for State Senate because I believe we can do better, especially when it comes to access to healthcare, well-resourced public schools, and ensuring the workers and business leaders who fuel our economy throughout District 1 have an advocate in Raleigh."
Tess and Warren Judge moved to Northeastern North Carolina from Jamestown, NC, in 1989. In 2011 they were named Co-Citizens of the Year by the Outer Banks Chamber of Commerce. Tess serves on several local, state, and regional boards and church affiliations. Her most pleasurable service, however, is that of mother of four and grandmother of ten.
In 2016, Warren Judge — who was running for the NC District 6 House seat against Beverly Boswell — died just days before Election Day. Had Judge prevailed, Tess would have filled his seat in Raleigh, but Boswell won by about 400 votes.
In 2018, Tess Judge competed for that same seat against Republican Bobby Hanig, who had upset Boswell in the primary. But Hanig won by a comfortable margin.
In taking on Steinburg in the NC District 1 Senate contest, Judge faces a veteran lawmaker who left the NC House to run for the NC Senate in 2018, defeating both primary and general election opponents that year.