Lady Canes win first round of state playoffs with 51-40 victory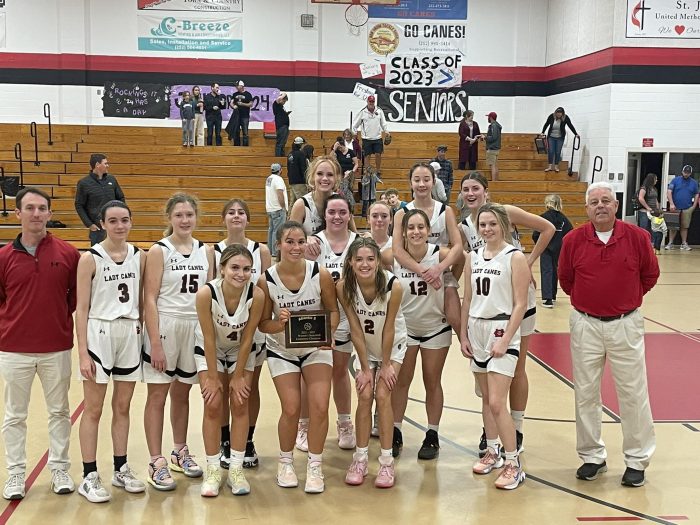 The Cape Hatteras Secondary School's Lady Canes varsity basketball team won their first round of the state playoffs for the 2022-23 NCHSAA Women's Basketball Championships – 1A Tournament in a home game against the Union Spartans of Rose Hill on Tuesday, February 21.
The Lady Canes defeated the Spartans at their home turf in Buxton by a score of 51-40 on Tuesday evening, which included 18 points scored by Sophomore Elizabeth Fairbanks, 10 points scored by Junior Alyssa Bryan, and 8 points scored by Senior Shayley Ballance. Kylie Phillips, Chloe Flythe, and Abby O'Neal also scored five points each.
The Canes will now travel to Chocowinity, N.C., for their next playoff game against the Southside Seahawks on Thursday, Feb. 23, at 6:00 p.m. (The Hurricanes have an overall record of 14-9, while the Seahawks have a record of 23-6.)
The Lady Canes have had a great 2022-23 season, which includes an undefeated 8-0 conference season that was clinched in a 65-14 victory on February 9.
Congratulations to the Lady Canes for their first state playoff win, and good luck on Thursday!