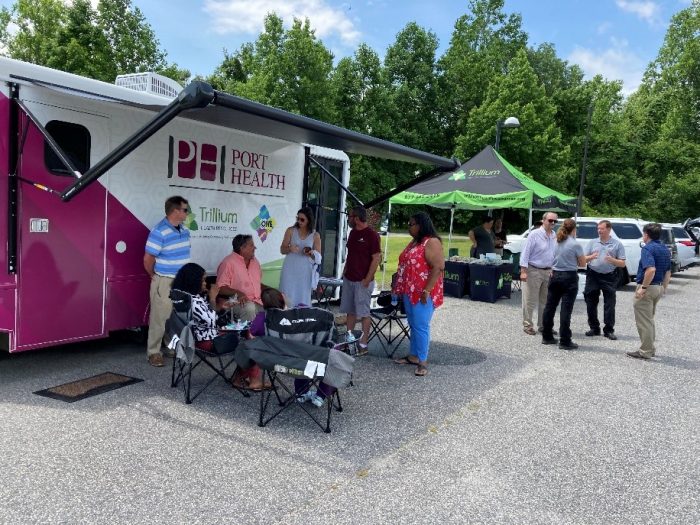 Trillium is launching seven mobile integrated care units, which include units in Rodanthe and Ocracoke, thanks to funding provided by NCDHHS through the federal Substance Abuse Treatment Block Grant. The organization is partnering with PORT Health, Monarch, Coastal Horizons, and RHA to service individuals living in 17 counties.
"Trillium saw the pandemic as a reminder of the health care disparities experienced by people of color, rural residents, and Medicaid-insured individuals across the 28 counties we serve," stated the company in a press release. "In response, we launched the One Community Initiative to address the stress, anxiety, depression, and general mental health challenges caused by the pandemic."
While specific services at each unit may vary based on provider or local demands, they are expected to offer the following:
Mental health screenings
Substance use disorder treatment
Traditional therapy
Assertive outreach
Medication management via telemedicine
Care management
Peer support
Crisis and Disaster Response
As the needs of communities develop, clinics may offer physical health services such as general health checkups and vaccinations (such as flu or pneumonia)
"In the future, we hope the mobile clinics will be able to provide Medication Assisted Treatment (MAT) for individuals experiencing opioid addiction," stated the press release.
"Trillium is proud to continue providing innovative accessibility solutions, like the mobile clinics, as a Tailored Plan provider under North Carolina's Medicaid managed care system. We will share information here as we announce each of the mobile integrated care unit openings."
The Rodanthe and Ocracoke clinics can be found at the following locations:
Dare County | PORT Health
Rodanthe Waves-Salvo Community Center
23646 Hwy 12
Rodanthe, NC 27968
Ocracoke Island | RHA
March 30, 2022 at 10:15 a.m..
Ocracoke Community Center
999 Irvin Garrish Hwy
Ocracoke, NC 27960