Moving ahead with superintendent search, Dare Ed Board seeks to survey community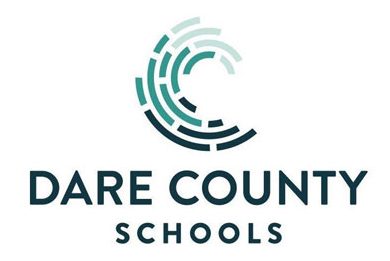 During a July 28 special meeting, the Dare County Board of Education unanimously approved the vacancy announcement for the district's superintendent position. The announcement will be posted on Aug. 1 and will have an initial open application period of 30 days, with the possibility of extending that window an additional 15 days if necessary.
With the sudden resignation of John Farrelly, the Dare County Schools joins about 30 other districts in the state dealing with superintendent vacancies. Currently, former longtime Dare County educator Steve Blackstock is serving in the dual role as interim superintendent as well as assistant superintendent.
Blackstock takes over on the heels of a mass exodus of Dare County Schools Central Office staff, which included the resignation or retirement of at least six of the top administrators in the district in the past few months.
Among the desired qualifications listed in the superintendent announcement is being a "visionary leader" who "understands how to lead through change and implement change, with an intentional focus on improving student outcomes."
Earlier this summer, the school board opted to conduct the search in-house as opposed to hiring an outside search firm and has since formed a superintendent search committee made up of several school board members, central office staff and three Dare County principals that represent elementary, middle and high school levels.
Board Member Mary Ellon Ballance, who heads up the search committee, said the application will be posted on the Dare County Schools website along with the North Carolina School Board Association, the North Carolina Association of School Administrators, American Association of School Administrators, the Virginia Association of School Administrators as well as the Northeast Regional Educational Service Alliance.
Speaking to the 30-day window, Ballance told board members that the position has been vacant long enough that those who want to apply are likely already prepared and probably have their resumes ready. She added that, "Come September first…we'll have an idea of [the applications] we have" and then consider extending the deadline if necessary.
The board also approved a "Stakeholder Input Survey" for parents, students, staff and community members to have the opportunity to weigh in on what they are looking for in a superintendent. That survey, which will be posted on the Dare County Schools website beginning Aug. 1, will be open for two weeks.
The goal of the survey, according to its introduction, is to "identify strengths and needs of Dare County Schools" as well as "identify community beliefs and desires for the characteristics of the next superintendent."
Using the data from the surveys, the search committee will reconvene on Aug. 19 to compile interview questions for the superintendent candidates.