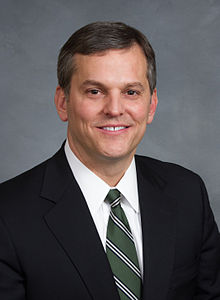 North Carolina Attorney General Josh Stein joined a current effort in South Carolina on Wednesday to seek a preliminary injunction to block seismic testing on the Atlantic Coast until a pending lawsuit has been resolved. Attorney General Stein was joined in filing by the attorneys general of Connecticut, Delaware, Maine, Maryland, Massachusetts, New Jersey, New York, and Virginia.
In February, the court granted the Attorney General's motion to intervene as a party in a pending lawsuit against the National Marine Fisheries Service (NMFS) and federal officials filed in South Carolina by a coalition of local and national non-governmental organizations. To prevent any seismic testing from occurring while the lawsuit is under way, Attorney General Stein, along with eight other states, joined in those organizations' motion for a preliminary injunction.
"Our pristine coast is a jewel. We cannot afford a Deep Water Horizon-like oil spill spoiling our beaches," said Attorney General Josh Stein. "I will do everything I can to protect our shore and our vibrant coastal economy."
In 2014 and 2015, five private companies applied to the U.S. Interior Department's Bureau of Ocean Energy Management (BOEM) for permits to use air guns for seismic testing, in search of oil and gas, across the floor of the Atlantic Ocean. These companies also applied to NMFS for "incidental harassment authorizations" (IHAs) because their activities were expected to harass members of numerous marine mammal species.
In July 2017, the attorneys general urged NMFS to deny the IHA applications. Granting these IHAs, argued the attorneys general, would be contrary to numerous scientific studies documenting the dangers acoustic devices pose to marine wildlife. In addition, the attorneys general argued, the IHAs would hinder recovery of threatened or endangered marine mammal species along the Atlantic Coast.
Despite widespread criticism of the proposed testing from the scientific community and the public, NMFS granted the IHAs in November 2018.  In challenging the grant of the IHAs, the coalition of attorneys general charges that NMFS's approval violated the Marine Mammal Protection Act, Endangered Species Act, National Environmental Policy Act, and Administrative Procedure Act.