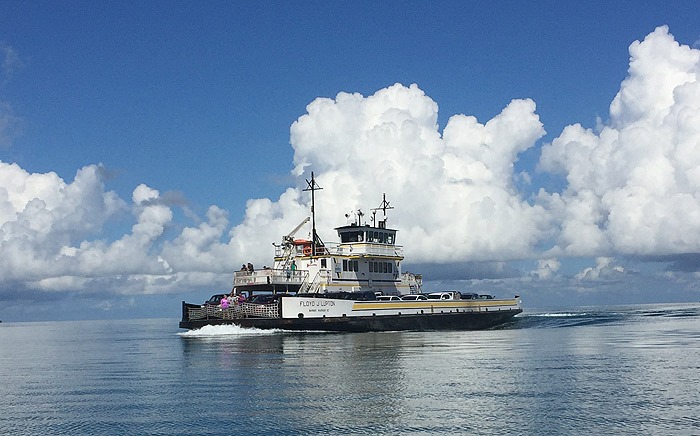 The N.C. Department of Transportation (NCDOT) recently shared its feats and accomplishments in 2022, which aim to improve the lives of North Carolinians and visitors to the state for decades to come.
"As the state, nation, and the world emerged from the pandemic, NCDOT resumed its place as a national leader with its transportation projects, initiatives, and campaigns," stated the NCDOT in a year-end update "Our employees, contractors, our partners overcame unforeseen challenges to improve the ways we connect people, products and places, boost North Carolina's economy, and create new opportunities for communities statewide."
"Each NCDOT division – Aviation, DMV, Ferry, Global TransPark, Highways, Integrated Mobility, Ports Authority, Rail and Turnpike Authority – had its own major highlights and small victories that will have lasting positive impacts."
Some of the 2022 projects that directly or indirectly impact the Outer Banks area are listed below. The more comprehensive list is featured in the NCDOT's year-end video.
Early Flood Warning System Used for the First Time 
A new early flood warning system was fully implemented for the first time statewide for Hurricane Ian in September. The system includes over 50 stream gauges covering 2,900 miles primarily east of I-95, and 4,000 bridges and culverts statewide. It will help save lives and allow NCDOT to better prepare for, respond to and recover more quickly from extreme events.
N.C. Ferry System Celebrates 75th Anniversary 
The N.C. Ferry System eclipsed the 75-year service mark and celebrated throughout the year with events and special displays, and by encouraging riders to share their #FerryTales and pictures with the department. The second largest state-owned ferry system in the nation operates seven regular routes along the entire North Carolina coast, and a seasonal passenger-only service between Hatteras and Ocracoke Village.
NCDMV's Q-Anywhere Launches
In July, the N.C. Division of Motor Vehicles launched Q-Anywhere, a new service that allows customers at driver license offices to check in by scanning a QR code and texting a short message to hold their place in the line while they relax in their car or run a nearby errand. The service will send a text to customers to enter the lobby when staff is ready to serve them.
Drones Tethered to IMAP Trucks 
As part of a pilot project in March, two tethered drones from the Division of Aviation's Unmanned Aircraft System program were paired with trucks from the statewide Incident Management Assistance Patrol program. The drones fly above an active traffic or roadside emergency to give more accurate, on-site footage for first responders.