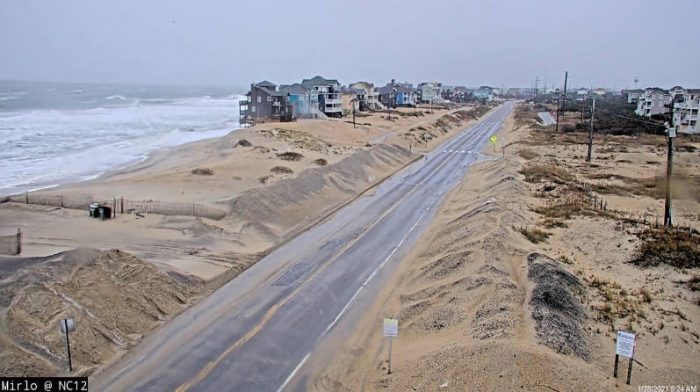 Though snow flurries were reported on both Hatteras and Ocracoke islands on Thursday morning, there was no accumulation on the southern Outer Banks, and N.C. Highway 12 remained open and passable as of 8:30 a.m.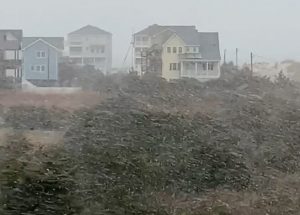 Some standing water and blowing sand was reported in several vulnerable stretches of N.C. Highway 12, including Pea Island and Ocracoke Island, however, there were no reports of saltwater flooding on Thursday morning.
Strong winds, with gusts up to 40-50 mph, are expected to continue along the coast, and minor coastal flooding remains possible for southern Hatteras Island and Ocracoke Island, with water level rises of 1 to 2 feet above ground forecast.
Minor soundside flooding was reportedly starting to affect Hatteras village and Frisco as of 9:00 a.m., with some water encroaching onto N.C. Highway 12.
Per a recent update from the North Carolina Ferry System, operations for both the Hatteras-Ocracoke ferry route and the Pamlico Sound routes from Ocracoke Island have been suspended due to high winds.
A Gale Warning, Coastal Flood Advisory, High Surf Advisory, and Wind Advisory remain in effect until Thursday night.
For more information on the local forecast, visit www.weather.gov/mhx for weather information, or the National Weather Service office in Newport / Morehead City's Facebook page at https://www.facebook.com/NWSMoreheadCity/.