Speed Limit to be lowered at west end of Old Manns Harbor Bridge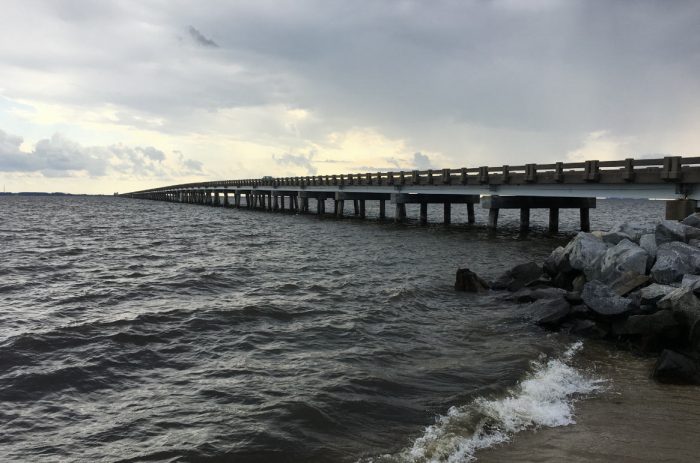 The N.C. Department of Transportation will be lowering the speed limit from 55 mph to 35 mph on about a half-mile of U.S. 64 at the west end of the William B. Umstead (known locally as the Old Manns Harbor) Bridge next week.
The change comes in anticipation of a $33 million bridge preservation project that will begin in April or May.
The project, awarded to Coastal Gunite Construction, of Cambridge, Md., involves the repair of deteriorated concrete on the footings, piles and caps of the substructure, as well as expansion joint replacements, crack sealing and deck surface treatment on the 68-year-old bridge.
Motorists should expect some delays in the future as there will be lane closures on the bridge this summer and a complete closure of the bridge late this year or in early 2024. Drivers traveling between Manns Harbor and Roanoke Island can use the Virginia Dare Bridge as an alternate route.
For real-time travel information, visit DriveNC.gov or follow NCDOT on social media.