Steve Basnight, former Hyde County Superintendent, named as new Superintendent for Dare County Schools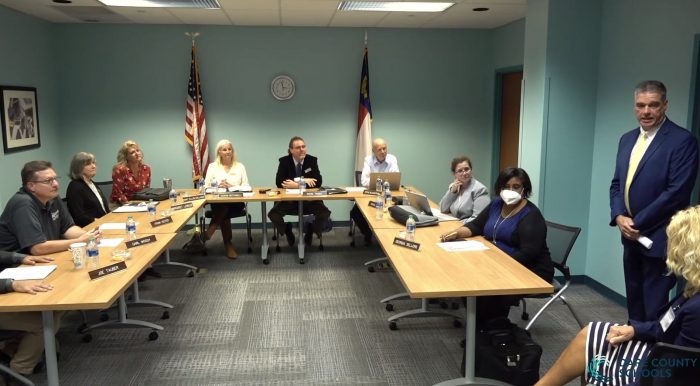 Steve Basnight, a former Hyde County Schools Superintendent and former Interim Principal at Cape Hatteras Secondary School of Coastal Studies, was named the new superintendent of Dare County Schools after a closed-door meeting of the Dare County Board of Education (BOE) on Wednesday, November 2.
"Dare County Schools is, and always has been, precious to me," said Basnight after the meeting and the subsequent unanimous vote by the BOE. "I want our school system to be…  a lighthouse for the rest of the state for how we treat our staff and for the work that we are committed to doing for the students in our schools because they deserve no less."
Basnight will be sworn in at the BOE's regular meeting on November 9, with the contract for his position effective on December 1.
Basnight has been in the education profession for 37 years, serving Dare, Currituck, and Hyde Counties along the way.
Basnight graduated from East Carolina University before becoming a teacher and coach for the Manteo High School for 20 years.
For the next eight years, he moved into the administration realm, where he served as an administrative intern and assistant principal at First Flight Middle School, interim principal at Cape Hatteras Secondary School of Coastal Studies, curriculum coordinator at the district level, and principal at the Dare County Alternative School.
Basnight was named the Superintendent of Hyde County Schools in the fall of 2018, where he served for roughly four years before announcing his initial retirement in early 2022.
Per the Outer Banks Voice, Basnight worked alongside Dare County's current and interim Superintendent Steve Blackstock, (who was appointed in July after the resignation of then-Superintendent John Farrelly), in the Hyde County Schools where Blackstock was the Director of Instructional Programs and Assessments.
Blackstock will continue to work as an assistant superintendent in the Dare County Schools.
Dare County Board of Education meetings can be viewed online at https://www.daretolearn.org/board-of-education/board-meetings. Note that in the special closed session on November 2, the video feed was terminated until approximately 57 minutes into the meeting.