Virginia woman arrested in Rodanthe on drug-related charges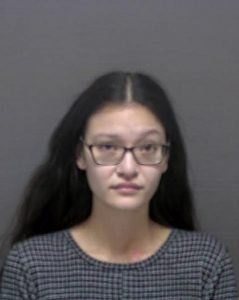 On March 5, 2023, at approximately 10:11 p.m., Dare County Sheriff's Office Deputies working the C-District assisted N.C. State Highway Patrol with a traffic stop near South Beach Lane on N.C. Highway 12 in Rodanthe.
During the stop, the vehicle was searched and an amount of Marijuana, MDMA, and Drug Paraphernalia were located and seized.
Kimberly A Kronsberg, F/28, Richmond, VA, was arrested and charged with (F) Possession of a Schedule I Controlled Substance and (M) Possession of Marijuana. Kronsberg was given a $2,000 secured bond.