Outer Banks attorney, Realtor Jeff Malarney elected chair of N.C. Real Estate Commission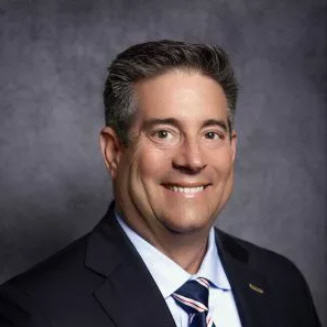 From Wobx.com
Outer Banks Realtor and attorney Jeffery J. Malarney was elected chair of the North Carolina Real Estate Commission at the panel's June meeting in Raleigh.
This will be Malarney's second term as chair of the commission that sets rules, regulations and enforcement standards in the state's real estate industry.
The resident of Wanchese previously served as chair in 2019, and becomes one of the few attorneys to serve multiple terms as chair.
Malarney has been vice chair of the commission for the past year, when he began his fourth term on the commission, after serving from 2007-2013.
"(I am) honored that my colleagues and the real estate community have put their trust in me. It's an incredible chance for me to keep pushing for integrity and professionalism in our industry" Malarney said.
"Let's work together to make sure the real estate market in North Carolina flourishes, protecting the interests of consumers and promoting growth for everyone involved," Malarney said.
Malarney has lived on the Outer Banks for almost 30 years and has a wide area of expertise, including law, property insurance, and is a licensed Realtor.
His career includes operating a mortgage brokerage company, an insurance agency, a founder and owner of H2OBX Waterpark, and founder of HOM Development, LLC.
He is a retired Commander in the U.S. Navy Judge Advocate Corps, and served for nearly 18 years as General Counsel for Twiddy & Co., one of the nation's largest property management companies.
Malarney is also a past President of the North Carolina Vacation Rental Managers Association and Chairman of the Outer Banks Chamber of Commerce.
Jeff's appointment is not only a personal triumph but also a significant win for our local community here on the Outer Banks," said Outer Banks Association of Realtors President Natalie Painter of Howard Hanna.
"It is vital to have strong representation at the local, state, and national association levels, and Jeff's extensive involvement with organizations like OBAR, the North Carolina Association of Realtors and National Association of Realtors demonstrates his commitment to the real estate profession," Painter said.
"We are confident that under Jeff's presidency, the NCREC will continue to flourish, ensuring the highest standards of professionalism, education, and ethics within our industry," Painter said. "We are proud to have such a distinguished leader representing our community."
"Being selected as one of nine commission members among the 57,000 North Carolina Realtors from 45 local associations is a remarkable feat. However, to be elected as chair is truly extraordinary," said OBAR President-Elect Richard Tolson of RT Realty OBX, LLC.
"Jeff's leadership, expertise, and dedication will undoubtedly serve as a guiding force, benefiting both local Realtors and homeowners alike," Tolson said.
Malarney will begin presiding over the commission at their August 2023 meeting in Raleigh.