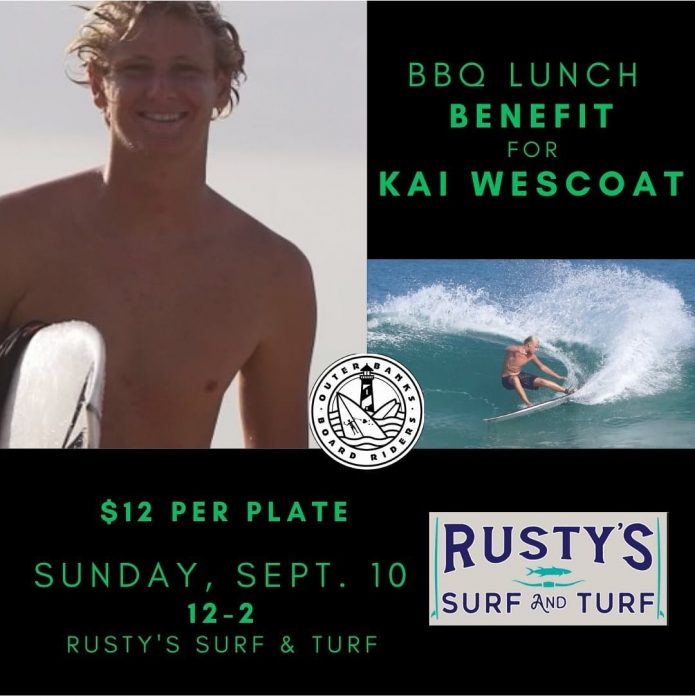 A BBQ Lunch Benefit for local surfer Kai Westcoat will be held in Buxton on Sunday, September 10, at Rusty's Surf and Turf Restaurant
Wescoat was in a recent surfing accident and suffered a fractured eye socket and lacerated eye after his board hit him in the face. He will be having surgery and needs island support and assistance with medical bills. per a recently launched GoFundMe campaign.
The BBQ and bake sale will take place from noon until 2:00 p.m. at 47355 N.C. Highway 12 in Buxton. For more information, visit Rusty's Surf and Turf Facebook page.