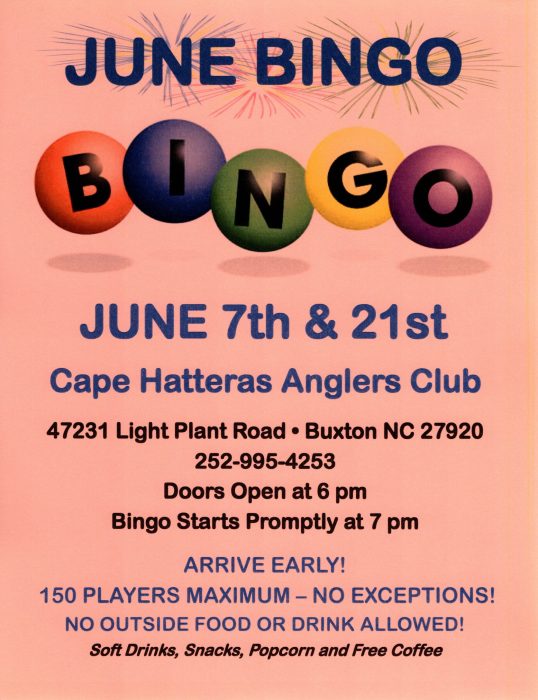 While bingo is canceled for Wednesday evening, May 31, the Cape Hatteras Anglers Club (CHAC) will be hosting two June bingo nights on June 7 and June 21.
Doors open at 6:00 p.m. and bingo starts promptly at 7:00 p.m. 150 players maximum are allowed, so interested players are advised to arrive early.
No outside food or drinks are allowed, but soft drinks, snacks, popcorn, and free coffee are available. Winners receive all cash prizes, and the Bingo games are held at the Cape Hatteras Anglers Club at 47231 Light Plant Road in Buxton.
For more information, please visit the CHAC's website at https://www.capehatterasanglers.club/ or their Facebook page at https://www.facebook.com/CapeHatterasAnglers/.