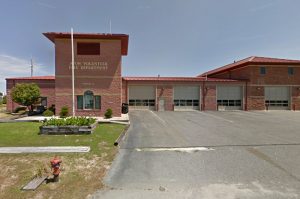 Local organization Friends of Felines Hatteras Island (FOFHI) is sponsoring free rabies vaccinations this week at the Avon Fire Station from Tuesday, October 11, until Friday, October 14, as part of their annual TNR (Trap, Neuter, Release) clinic.
Cats and dogs are both welcome, and pet owners can call 252-995-4725 to schedule an appointment during the clinic's timeframe.
Friends of Felines Hatteras Island (FOFHI) is an all-volunteer and non-profit feral cat advocate organization that's based on the island, and which is dedicated to improving the lives of feral and community cats, and humanely reducing their numbers over time by utilizing the TNR method. In addition, the organization continually assists low-income residents on Hatteras Island with spay/neuter services and medical assistance for the cats they shelter and feed, and they also find homes for abandoned kittens and cats who don't necessarily fit the feral criteria.