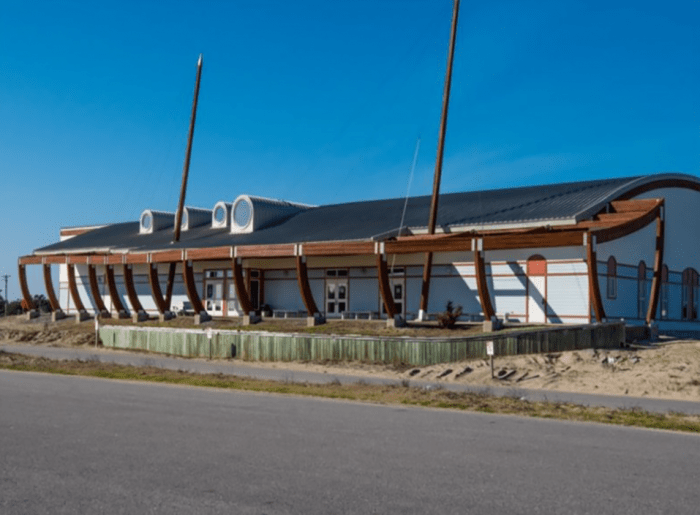 Crafting Sailor's Valentines
Aug. 18, 10:30 am to noon
Create your own Sailor's Valentine using shells, and discover the history of the maritime art. All supplies furnished. All ages welcome. Free.
Maritime Crafts
Aug. 3, 10, 17, 24 and 31; 10:30 a.m. to noon.
Enjoy creating coastal-themed crafts during these free events for all ages. All supplies furnished, and the program is drop-in.
Salty Dawgs Speaker Series 2022
The Graveyard of the Atlantic Museum presents its 2022 Salty Dawgs Speaker Series that features 23 presenters on North Carolina maritime history and culture including topics on piracy, shipwrecks, whaling, sea shanties and the mystery of the Lost Colony. The speakers are historians, divers, maritime history Masters candidates, musicians, professors, researchers, and authors. These talks are scheduled on Tuesdays from through September at 11 a.m. They run 30-45 minutes. The public is invited. No reservations are necessary. Call 252-986-0723 for more information. Here are the August presenters:
Safe in the Seagrass: Archaeological Invitation of a Possible Pirate Wreck at Somerset, Bermuda
August 2, 11 a.m.
Jason t. Raupp, an assistant professor in the maritime studies program at East Carolina University, will explore a Morgans Island shipwreck site that could represent a hijacked Dutch pirate vessel that arrived in Bermuda from the Caribbean in 1619. Raupp discusses the results of the investigation and some conclusions about the identity of the vessel based on historical and archaeological research.
Sea Shanties and Songs of the Sea
August 9, 11 a.m.
JR Shanty Co, comprised of wife and husband team Julianne Laird and Richard Workman, is an instrumental and vocal folk duo, which performs traditional sea shanties and songs of the sea.  Featuring instrumentals on guitar and cello, these lifelong music educators energetically share the history behind sailing work songs, ballads, and legends with humor and authenticity.
Wrecked on Chicamacomico: An Examination of the Shipwrecks along Wimble Shoals, Rodanthe, North Carolina
August 16, 11 a.m.
Allyson Ropp, a doctoral student in the Integrated Coastal Studies Program at East Carolina University, explores the histories of some of the vessels lost along Wimble Shoals and northern Hatteras Island, as well as the overall near shore and offshore wrecking trends of the area.
Shore Whaling on Shackleford Banks
August 23, 11 a.m.
Winston Sandahl, a maritime history major at East Carolina University, will talk about Shore Whaling on Shackleford Banks during the period right before the residents of the island migrated to the mainland.
A Coharie Canoe
August 30, 11 a.m.
Lydia Downs, a Masters candidate at East Carolina University working on the cultural meanings and preservation of a native American canoe in North Carolina, will focus on the Coharie Tribe in North Carolina to tell the story of their newly repatriated dugout canoe.