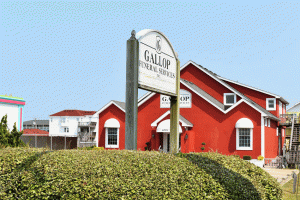 The second "Dialogue With A Director" will be held at the Baum Center on Wednesday, November 29, 2023, from 1 p.m. to 2 p.m. The title of November's program is "Documents of Death: Introduction to Funeral Documents and Paperwork." The regularly scheduled sessions (which started in October) feature guest speaker and funeral director Courtney N. Gallop of Gallop Funeral Services, Inc. Courtney N. Gallop is the founder of Gallop Funeral Services, Inc. and Capital Crematory of East Lake and has been a licensed funeral professional for nearly 30 years.
Each session will feature an open mike format where attendees may pose questions directly to the funeral professional about a wide range of issues related to death care in the Outer Banks Community. Examples of upcoming topics include obituary writing, paying for funerals, military honors, advance planning, green burials and other alternatives, body donation, documents of death care, and other topics of practical and educational interest.
According to Gallop, the "Dialogue With A Director" series will be an open, informal, fun, and informative opportunity to explore issues around burial and cremation. "All those questions that keep you up at night can be asked, and professional answers will be designed to make you think well before the need for care arises."
Each session will include refreshments and door prizes for guests during each session. The SECOND DIALOGUE will be held Wednesday, November 29, 2023, from 1 pm to 2 pm at the Baum Center. The sessions are open and free of charge.
THIRD Session Topic: "How Do I Pay For This?- Options for Covering Funeral Expenses."