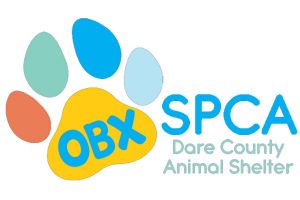 The Outer Banks SPCA has announced it will begin an initiative, in conjunction with other groups, to spay and neuter homeless cats in the county in an effort to combat overpopulation.
Here is the information on the initiative.
Operation Homeless Cats (OHC), a community effort to spay and neuter the homeless cats of Dare County, will launch on Monday, August 29. The goal is to create a manageable population of cats in Dare County and prevent a repeat of the current overcrowding at local shelters.
OHC was created as a partnership with Dare County and the Outer Banks SPCA. Other non-profit groups participating include Feline Hope, Friends of Felines – Hatteras Island, Spay and Neuter Today, Feline Fix Foundation, Coastal Humane Society and Winston's March Animal Rescue.
These organizations unanimously agree that there is a serious and growing problem with homeless cats in Dare County and that the number will continue to grow exponentially if not actively addressed. Homeless cats can create public health concerns and become a nuisance in the community. They are heavily concentrated near grocery stores, businesses and restaurants in our county. It doesn't solve the problem to relocate them because experience shows that removing the cats will create a vacuum and more homeless cats will move in.
Traps will be set throughout the county in the next six months in high volume areas as well as in other targeted areas where homeless cats are identified as living. Employees and volunteers will set, check and collect the traps throughout Dare County. The cats will then be taken to one of our local vets for alteration and vaccinations, and safely returned to their point of origin. All cats will be ear-tipped to indicate that they have been altered.
If you have a cat that lives outdoors, we may unintentionally trap it, so please be aware when we are in your area.
If you would like to report homeless cats in your area that need to be addressed, contact the Outer Banks SPCA at 252-475-5620.