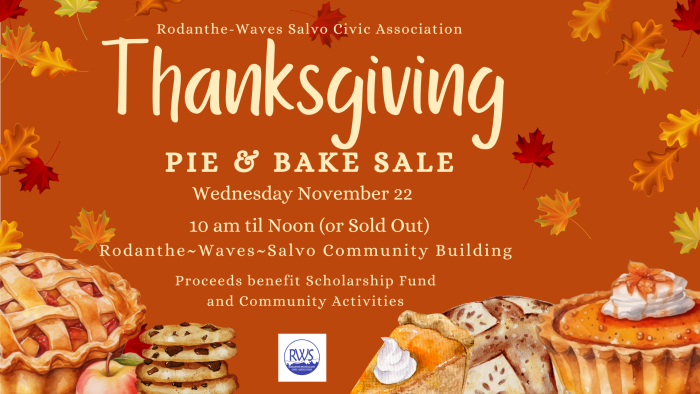 On Wednesday, November 22, from 10 a.m. til noon (or sold out), the Rodanthe-Waves-Salvo Civic Association will hold a Pie and Bake Sale at the RWS Community Building in Rodanthe, across from Chicamacomico Lifesaving Station.
From savory to sweet, quiches and treats, a variety of baked goods and pies will be available to keep you out of the kitchen and into the fun.
Proceeds benefit the scholarship fund and community programs sponsored by the RWS Civic Association.