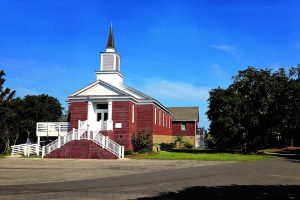 St. John United Methodist Church (UMC) in Avon will be hosting their annual Homecoming event on Sunday, October 16, and the public is invited to attend.
Former minister of the church, Rev. Ben Wolf, will be the guest speaker, and there will be a covered dish luncheon following the church service, as well as a "Burning of the Mortgage" celebration, as the church has paid off the debt on the parsonage.
The St. John's United Methodist Church is located at 40336 McMullen Road in Avon village, and residents and visitors alike are welcome to come to this special event. For more information, visit the church's social media page at https://www.facebook.com/stjohnobx.