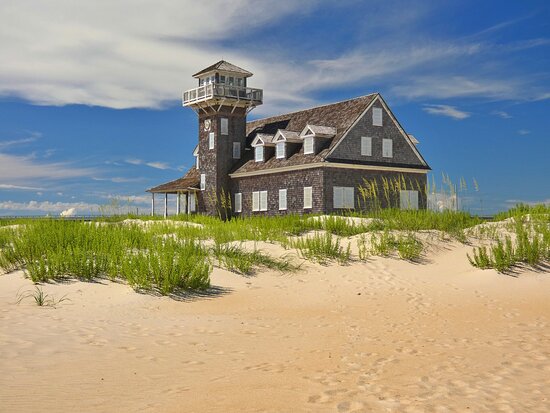 The old Oregon Inlet Life-Saving Station is often confused with the historic Pea Island Station, and this is an extremely common – and highly understandable – mistake.
What is pictured here is the Old Oregon Inlet Life-Saving Station. Since it is located on the northern tip of Pea Island, it is natural to assume that it would be the famous Pea Island station.
That is compounded by three things: The somewhat recent exterior renovations make it an extremely handsome and eye-catching structure, its isolation makes it quite conspicuous and readily seen from the south end of the Marc Basnight Bridge, and the road signs identify this area as the "Pea Island National Wildlife Refuge."
To see how often this is mislabeled, do a web search for Pea Island Life-Saving Station and click on "images." Almost every image, from all those different sources, is a photo of the Old Oregon Inlet station!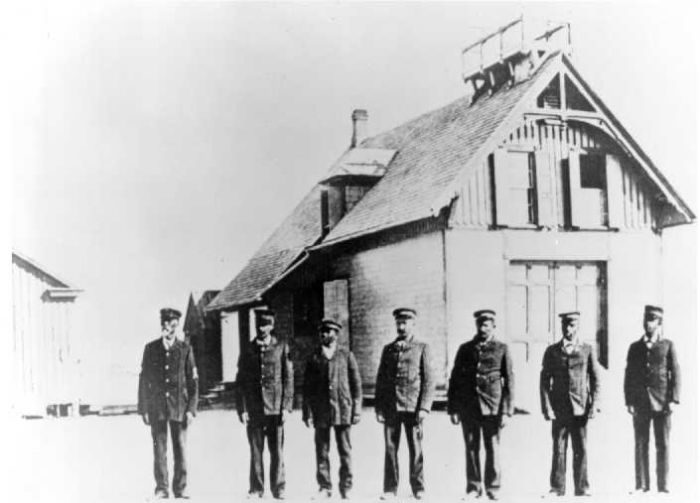 There was a Pea Island station, but it was located approximately in the area of the current Capt. Richard Etheridge Bridge. The original 1878 station was destroyed by fire. The replacement 1881 station was eventually also destroyed. The final 1931 station was decommissioned in 1947, was vacant for a while, and is now the Hatteras Watersports in Salvo. Its 1931 cookhouse was moved to Rodanthe and used as a private retreat. Again, abandoned for a good while, it fell into serious disrepair. The owner later donated it to the Chicamacomico Life-Saving Station Historic Site and Museum, also in Rodanthe, who then donated it to Manteo for their museum.

The Old Oregon Inlet Station has a funny, albeit somewhat confusing, history. It was one of the first seven stations in N.C., all built in 1874, but it was mistakenly named the "Bodie Island Station," even though it was located on Pea Island, across the Oregon Inlet on the south side.
There is no official explanation for the confusion.
Later, in 1878, a new series of construction began, adding eleven more United States Life-Saving Service stations to the North Carolina coast. One of those was a new station built on Bodie Island near the present lighthouse, but it was named "Tommy's Hummock."
Finally, someone realized the naming mistake, and renamed Tommy's Hummock as the Bodie Island Station. So, then, the old Bodie Island station was renamed Oregon Inlet. It also had several replacement stations over the years, and the existing building is the 1898 station. When the new (current) Coast Guard station was built on the north side of Oregon Inlet, the older one was called the Old Oregon Inlet Station.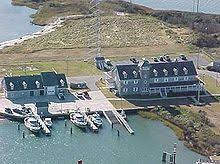 James D. Charlet is the author of the new book "2020 Shipwrecks of the Outer Banks: Dramatic Rescues and Fantastic Wrecks in the Graveyard of the Atlantic," Globe Pequot Press.