Cape Hatteras National Seashore Announces 2019 Camping Season Dates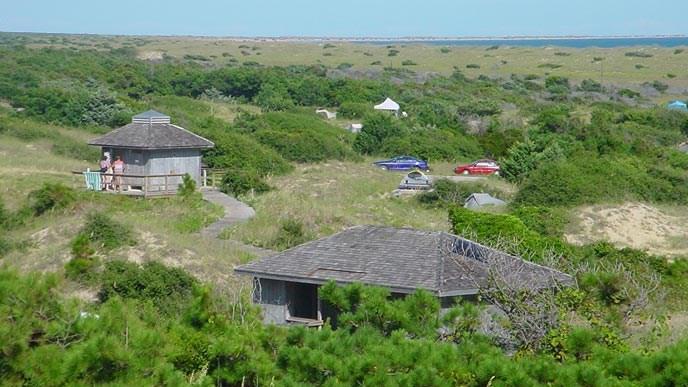 The 2019 Cape Hatteras National Seashore camping season at the Oregon Inlet, Cape Point, Frisco, and Ocracoke campgrounds will begin on Friday, April 12.
Water and electric services are available at 23 camping sites at Oregon Inlet Campground. All campgrounds accommodate tents, trailers, and motorhomes up to 35 feet. Each campground also provides restrooms, potable water, showers, grills, and picnic tables.
Camping at Cape Hatteras National Seashore is permitted only in designated campgrounds. For more details, go to:https://www.nps.gov/caha/planyourvisit/campgrounds.htm.
Reservations can be made by calling 877-444-6777, or on the internet at www.recreation.gov.
All four campgrounds will remain open until the season ends on December 2.