Cape Hatteras National Seashore's Cape Point and Frisco Campgrounds will open April 7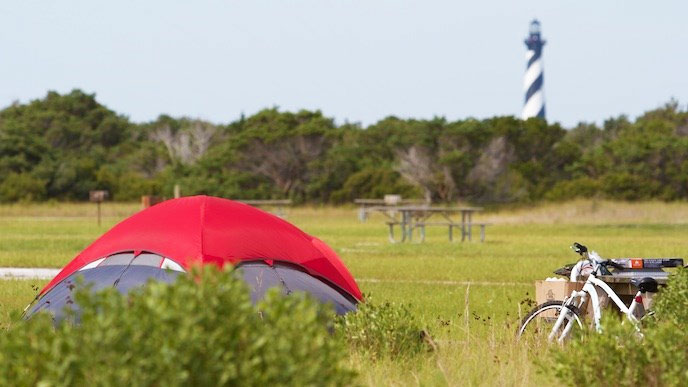 The Cape Point and Frisco campgrounds will open for the 2023 camping season on Friday, April 7, per a recent update from the Cape Hatteras National Seashore (CHNS). They will remain open for the 2023 season until after the Thanksgiving holiday.
The National Seashore's other two campgrounds at Oregon Inlet and Ocracoke Island will continue to stay open year-round.
The Ocracoke Campground, which has 136 sites, used to also close after Thanksgiving week until it switched to year-round operations in 2020, while the Oregon Inlet Campground, which has 120 sites, extended its season in 2019.
Reservations and campsite payments for all CHNS campgrounds can be made online at www.recreation.gov.