Cape Point Fully Opens to ORVs, Pedestrians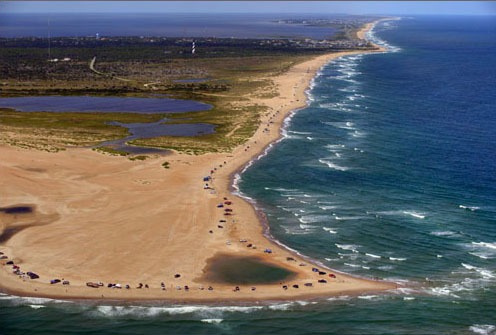 On Monday morning, August 5, the tip of Cape Point opened to both ORVs and pedestrians due to diminishing shorebird nesting activity in the area, per the Cape Hatteras National Seashore.
"[NPS] staff went out this morning and reported seeing no unfledged chicks, so they went ahead and removed the protection buffer, and are in the process of opening up the tip of Cape Point for ORV access," said Michael Barber, Public Affairs Specialist for the Cape Hatteras National Seashore. "It will be fully reopened for ORVs and pedestrians today."
The tip of Cape Point closed on May 6, 2019, due to a large colony of least terns that were nesting in the area. A protection buffer was in place prior to Monday at the tip of Cape Point to protect least tern eggs and chicks, however, pedestrian access had already been extended over the past week.
For current beach access information, visit http://go.nps.gov/beachaccess.