Debris observed washing up on Outer Banks beaches from Nags Head to Salvo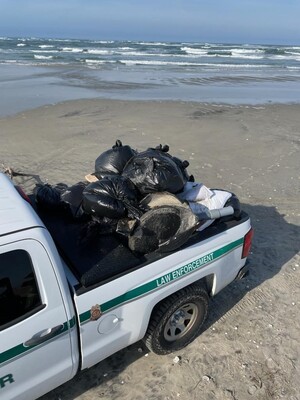 The Cape Hatteras National Seashore and the Town of Nags Head have observed plastic, metal, paper, and textile fabric debris washing up in low densities along approximately 25 miles of beaches, from Nags Head to the villages of Rodanthe, Waves, and Salvo.
Observations of debris began on April 27 and were reported to the U.S. Coast Guard's Sector North Carolina. The nature of the debris suggests it may have come from a U.S. Navy vessel located near the northeastern coast of North Carolina.
Staff from Cape Hatteras National Seashore, Pea Island National Wildlife Refuge, the U.S. Coast Guard, the U.S. Navy, and the Town of Nags Head have been removing debris over the last 72 hours. Agencies will continue to remove debris over the coming days.
The U.S. Navy is investigating the incident.