Fishing vessel grounds near ORV Ramp 48 in Frisco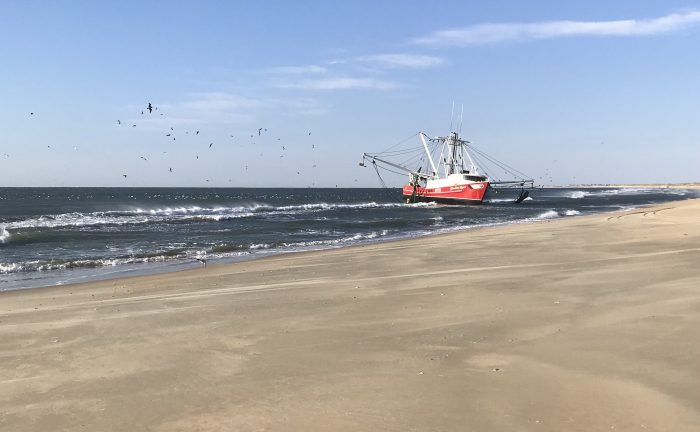 MONDAY AFTERNOON UPDATE: The F/V JONATHAN RYAN was able to become dislodged and has safely moved away from the shoreline, per a recent update from the Cape Hatteras National Seashore (CHNS) on Monday afternoon.
National Park Service staff are monitoring a commercial fishing vessel that has run aground along the Cape Hatteras National Seashore (Seashore), in the "hook" area south of Cape Point, per a Monday morning update.
The F/V JONATHAN RYAN is located near off-road vehicle ramp 48, approximately 1.25 miles southeast of the Frisco Campground, and has reportedly been grounded since Sunday, November 28.
The Seashore is working with the U.S. Coast Guard and the vessel's captain to determine the next steps for removing the trawler before it reaches the beach. The Island Free Press will post updates on the vessel as soon as they become available.