Grounded vessel remains stranded on Bodie Island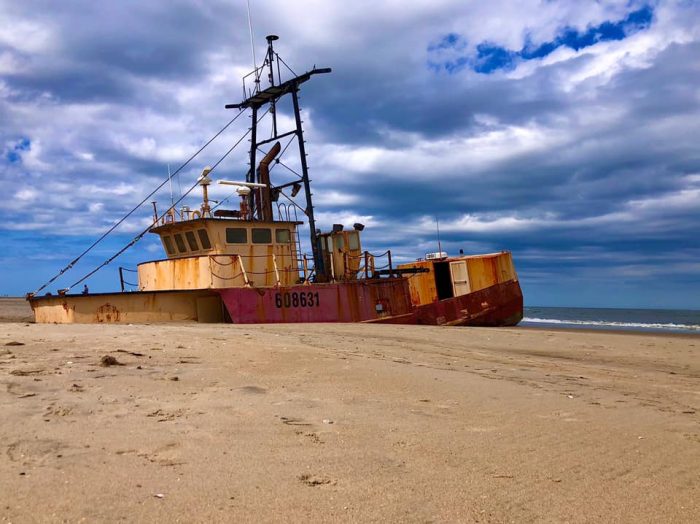 A vessel that was grounded near Oregon Inlet roughly six weeks ago remains stuck on Bodie Island, per a recent update from the Cape Hatteras National Seashore.
The 72' scallop boat, known as the Ocean Pursuit, encountered shallow waters close to the inlet around March 1. The U.S. Coast Guard Station Oregon Inlet responded to the initial early March incident, and the crew of the vessel was airlifted hours later as a safety precaution by a Coast Guard team from Air Station Elizabeth City.
The vessel is currently located roughly a half-mile south of ORV Ramp 4 on Bodie Island, and is lodged along the shoreline on the beach. The Cape Hatteras National Seashore advises that visitors should not board the shipwreck, due to safety concerns.
The owner has remained in contact with the Cape Hatteras National Seashore and other authorities, but is currently unable to provide a timeframe on when the vessel can be removed.
While it is grounded on the north side of the navigational channel and is not an obstruction for mariners, it is advised that all vessels transiting Oregon Inlet remain aware, and proceed with caution until the situation is resolved.