National Park Service accepting bids on Cape Hatteras Lighthouse repair contract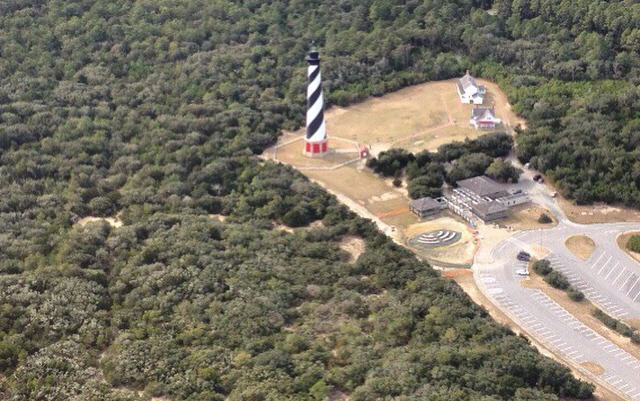 The National Park Service is accepting bids on a federal government contract to repair the exterior and interior of the Cape Hatteras Lighthouse. Interested businesses have until 5 p.m. Aug. 3 to submit bids via the System for Award Management (SAM.gov) website.
Contract Details
Contract Name: Repair Cape Hatteras Lighthouse
Contractor Site Visit Date: 10 a.m. Wednesday, July 12, 2023
Contractor Site Visit Location: Interested businesses should meet National Park Service representatives in the Cape Hatteras Lighthouse parking lot.
Summary of Work: This project constitutes the restoration of the exterior and rehabilitation of the interior of the Cape Hatteras Lighthouse and oil house, including all interior and exterior masonry, paint, glass, flooring, electrical and other systems. The work also includes the fabrication and installation of character defining architectural features that were previously removed such as the Fresnel lens, fence and window pediments, as well as the restoration and installation of landscape and visitor circulation improvements.
Notice ID: 140P2023R0132
Bids Due: By 5 p.m. Thursday, Aug. 3, 2023
For questions on this contract solicitation, contact Bai Perney at bai_perney@nps.gov.
"Cape Hatteras National Seashore preserves distinctive natural and cultural resources, including the iconic Cape Hatteras Lighthouse, the tallest brick lighthouse in the United States," said David Hallac, superintendent, National Parks of Eastern North Carolina. "The National Park Service looks forward to reviewing bids submitted through SAM.gov and awarding a construction contract prior to October 2023."