National Seashore partners with Dare County Library Speaker Series, and more CHNS updates for January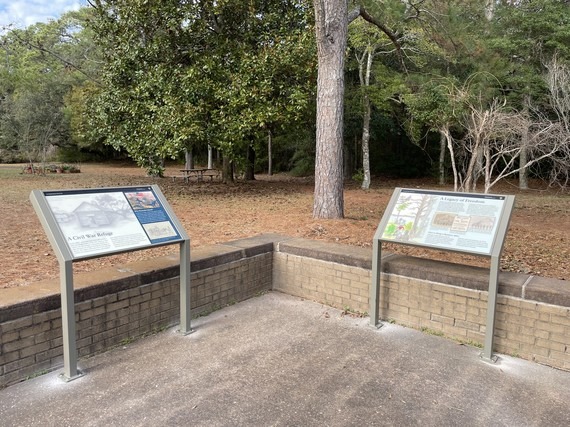 The Cape Hatteras National Seashore (CHNS) announced several recent updates and news items related to Hatteras and Ocracoke Islands in their latest Cape Chronicle newsletter.
News items and events related to the National Seashore for January include the following:
A total of 19 new or updated educational panels have been installed over the past two years at Cape Hatteras National Seashore, Fort Raleigh National Historic Site, and Wright Brothers National Memorial.
Cape Hatteras National Seashore biological technicians last year picked up a total of 733 balloons from the beach. 300 of the balloons were picked up in May and June. Visitors are encouraged to reduce impacts during their visits by remembering that what is brought onto the beach should be brought off the beach at the end of each visit.
Three National Park Service employees are scheduled to participate in upcoming Dare County Library Adult Speakers Series presentations. Details are listed below.
Dare County Library Adult Speaker Series
Roanoke's Forgotten Colony: The Freedmen's Colony of 1863-1867
Date: Tuesday, Feb. 14 from 11 a.m.-12p.m.
Location: Kill Devil Hills Library Meeting Room or Online [Registration]
Park Ranger: Josh Nelson, educational ranger
Details: Centuries after the lost colony, Roanoke Island became home to a new colony, a Freedmen's Colony, which was established by the army to prepare the formerly enslaved people for life after the war. In February of 1862, the Battle of Roanoke Island left the Outer Banks under Union control, which made Roanoke Island a safe haven, a place of refuge for those who sought the protection of the Union Army. Although some freedom seekers continued their journey northward, many of the refugees remained on the island in the Freemen's Colony that lasted until 1867.
Bird Identification Workshop
Date: Friday, March 3 from 11 a.m.-12 p.m.
Location: Online-only [Registration]
Park Ranger: Amy Thompson, biological technician
Details: This interactive bird identification program will focus on key characteristics, such as overall profiles, foraging behaviors, and habitat, which can aid birders on all levels to identify a species quickly and confidently. There will be a focus on families of birds commonly found on the Outer Banks, such as shorebirds, seabirds, wading birds, songbirds, and many others. Whether you are backyard birding or strolling the beach, this workshop is geared towards helping you refine your identification skills.
Modernist Tides: NPS and Mission 66 development on the Outer Banks
Date: Tuesday, March 28 from 11 a.m.-12 p.m.
Location: Kill Devil Hills Library Meeting Room or Online [Registration]
Park Ranger: George Jaramillo, historical architect
Details: The National Park Service's Mission 66 program attempted to modernize the service by introducing new visitor facilities, recreational structures, trails and fixtures that we come to expect from the NPS today. This talk will explore the history and impact of this program across the Outer Banks including the visitor centers at the Wright Brothers Memorial and Fort Raleigh National Historic Site.