New "Adopt a Sea Turtle Nest" Program Launched by Outer Banks Forever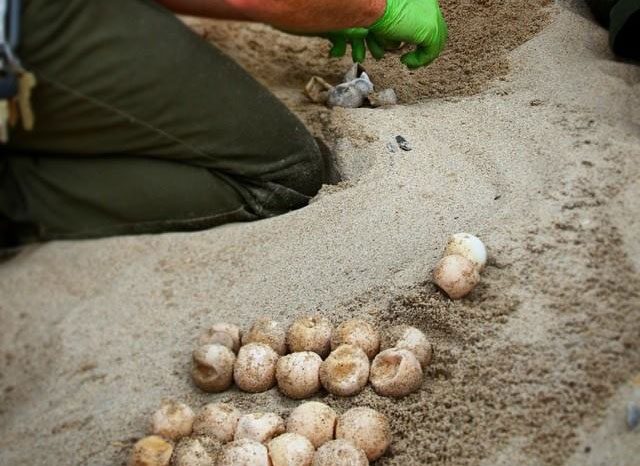 Outer Banks Forever, the local nonprofit partner of the Cape Hatteras National Seashore, has launched a new "Adopt a Sea Turtle Nest Program," per a recent announcement.
Starting on Thursday, August 27, Outer Banks fans can symbolically adopt a sea turtle nest within the Cape Hatteras National Seashore, and receive an official adoption certificate and information about their specific nest when it hatches this summer or fall.
Here's how it works:
Give! Donate online here to symbolically adopt a nest. (You may also mail your donation to Outer Banks Forever at P.O. Box 1635, Kill Devil Hills, NC 27948, with "Adopt a Nest" in the memo.)
Get your nest! Within five days of your gift, Outer Banks Forever will assign you to a real sea turtle nest that is being tracked by your park staff. Once your nest is assigned, you will receive an adoption certificate by mail, and will also receive an email with initial information about your unique nest.
Wait to hatch! When your nest hatches this summer, you will receive a new update with all the information that the park collects about your nest, including turtle species, number of eggs, number of hatchlings, and more.
Your donation helps Outer Banks Forever fund important programs that protect and enhance Cape Hatteras National Seashore and the vital habitat it preserves. Learn more about the organization's current projects here.
Per Outer Banks Forever, here are a limited number of nests available, and some nests are hatching already, so interested donors should sign up as soon as possible.