New Kite Point Parking Area Open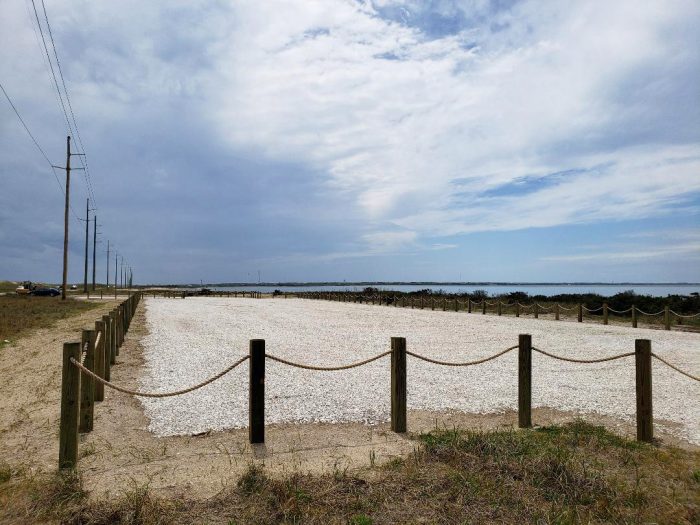 The new parking area that borders Kite Point, a popular kiteboarding spot on the Pamlico Sound just south of the current Haulover Day Use Area, has informally opened to the public.
A formal ribbon cutting for the new site may be planned for later this week, per National Parks of Eastern N.C. Superintendent David Hallac.
The Kite Point parking lot is located on the soundside, and has unmarked spaces for approximately 50 vehicles, as well as a paved entrance and a hard-packed surface utilizing clay and shells instead of pavement.
"It's a very fragile area of the highway, so we are doing something low tech," said Hallac in an earlier statement about the project. "Our primary objective is to get people off of the highway, as parking [on the side of Highway 12] has become a safety issue."
Construction on the parking area began in February 2019, and the parking area opened well before its slated Memorial Day 2019 completion date.
Both the Kite Point parking area and the new Buxton Day Use Area, which is in process, were earmarked as two out of 29 potential projects that were identified in the Cape Hatteras National Seashore's Proposal to Facilitate Additional Public Beach Access Project in June of 2013.