Outer Banks Forever celebrates National Park Week with donation-matching program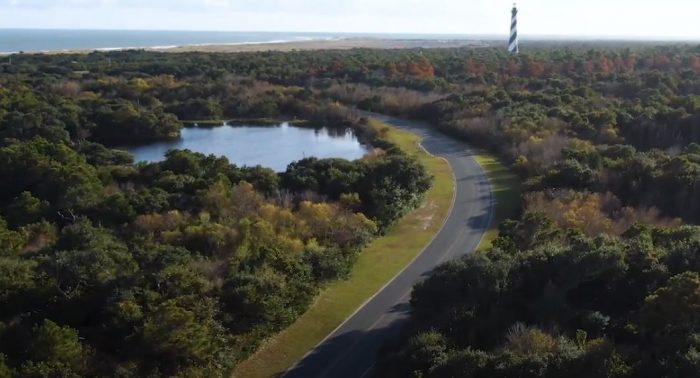 It's National Park Week and Outer Banks Forever, the official nonprofit partner of the Cape Hatteras National Seashore, is kicking off the celebration with a new partnership.
Vacasa is giving back to the community by matching all donations this week to our Pathways to Your National Parks project to help build a new, paved multi-use path at the Cape Hatteras Lighthouse, per OBX Forever Director Jessica Barnes.
"Vacasa will match every gift given during National Park Week to this project until we reach our goal of raising a total of $15,000," stated Barnes in an online update. "Whether you give $50 or $500, your gift today will double through the generosity of Vacasa's sponsorship."
The new Cape Hatteras Lighthouse Pathway will enhance the experience for everyone who visits the lighthouse, starting with improvements to the entrance.
Traveling alongside Lighthouse Road and safely separated from traffic, the public will have a chance to experience and learn about the ecology and wildlife that is unique to the Outer Banks.
As the ocean comes into view, travelers will stop at a new educational plaza and the Old Lighthouse Beach where folks can learn about the history of surfing and water sports that made Hatteras Island a premier water sports destination on the East Coast.
Continuing to the lighthouse, travelers will be alongside the path that the lighthouse itself took on its historic 2,900-foot journey to safety back in 1999.
There will also be opportunities for the public to stop along this route to learn why moving this iconic structure was necessary and, more importantly, how this incredible feat of engineering succeeded.
To learn more about the pathway and make a donation, click here